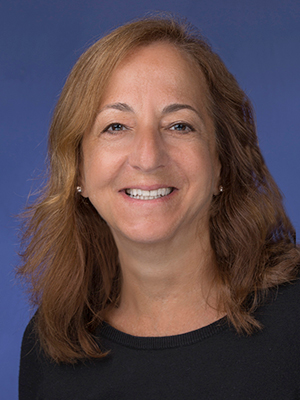 Denise M. Bruno, MD, MPH
Associate Dean for Global Engagement and Director of the Center for Global Health, Interim Chair and Associate Professor
Department of Community Health Sciences
(718) 270-2954
(718) 270-2533
Academic Qualifications:
MD: University of Medicine and Dentistry of New Jersey
MPH: Harvard University School of Public Health
Background and Expertise:
Dr. Bruno is an Interim Chair and Associate Professor of the Department of Community Health Sciences and Associate Dean for Globla Engagement and the Director for the Center for Global Health. Dr. Bruno is also Co-Director of the fourth year medical student elective, "Global Health Care in Developing Countries." She received her MD degree from the University of Medicine and Dentistry of New Jersey and her Master of Public Health degree in International Health from Harvard University School of Public Health. She is board certified in Pediatrics and completed her residency training at Children's National Medical Center in Washington, D.C.
During her career, Dr. Bruno has served in a number of public health practice positions, including Director of Child Health Services at the Westchester County Department of Health and as Regional Medical Director for Brooklyn for the New York City Health and Hospitals Corporation's Child Health Clinics. During her six-year tenure at the Westchester County Department of Health, Dr. Bruno oversaw the Immunization Action Program, the Asthma Initiative, the Perinatal Hepatitis B Program, the Childhood Lead Poisoning Prevention Program, the Newborn Screening Program, and others. She also launched a number of health education programs and administered multiple grant programs. Dr. Bruno also served two years at the Incarnation Children's Center, an off-site pediatric HIV center affiliated with Columbia University.
Area of Study:
Pediatric public health issues, including vaccine-preventable illnesses, environmental exposures (lead, mercury), obesity, asthma, teen pregnancy and learning difficulties are topics of interest. Understanding factors that influence parental decision-making about immunizations is a primary research interest. In particular, understanding providers' knowledge and attitudes about HPV vaccine, especially among high-risk populations. The primary aims of this research are to identify potential areas of intervention to increase provider and patient acceptance of vaccine-preventable diseases, HPV in particular.
Courses Taught:
CHSC 5201: Introduction to Public Health Theory and Practice
CHSC 5202: Issues in the Health of Immigrant Populations
CHSC 5311: Public Health Practice
CHSC 5304:Planning Pediatric Interventions
CHSC 7204: Seminar in Health Promotion
CHSC 7305: International Case Studies in Community Health
PUBH 4540: Global Health in Developing Countries (Elective for 4th year Medical Students)
Bruno DM, Imperato PJ. A global health elective for US medical students: the 35 year experience of the State University of New York, Downstate Medical Center, School of Public Health. J Community Health 2015;40(2):187-98.
Aragones A, Bruno DM, Ehrenberg M, Tonda-Salcedo J, Gany FM. Parental education and text messaging reminders as effective community based tools to increase HPV vaccination rates among Mexican American children. Preventive Medicine Reports 2015;2:554-558.
Imperato PJ, Bruno DM, Monica Sweeney M. Ensuring the Health, Safety and Preparedness of U.S. Medical Students Participating in Global Health Electives Overseas. J Community Health 2016.
Gousse Y, Bruno DM, Joseph MA, Afable A, Cohen MH, Weber KM, et al. Perceived Stress and Social Support Among HIV-Infected and Uninfected Women in a Community-Based Health Promotion Program. J Community Health 2018.
Bruno DM, Wilson TE, Gany F, Aragones A. Identifying human papillomavirus vaccination practices among primary care providers of minority, low-income and immigrant patient populations. Vaccine 2014;32:4149-54.
Bruno DM, Imperato PJ, Szarek M. The correlation between global health experiences in low-income countries on choice of primary care residencies for graduates of an urban US medical school. Journal of urban health : bulletin of the New York Academy of Medicine 2014;91:394-402.
Aragones A, Bruno D, Gany F. Attitudes surrounding implementation of the HPV vaccine for males among primary care providers serving large minority populations. Journal of health care for the poor and underserved 2013;24:768-76.
Schwartz RM, Bruno DM, Augenbraun MA, et al. Perceived financial need and sexual risk behavior among urban, minority patients following sexually transmitted infection diagnosis. Sex Transm Dis 2011;38:230-4.