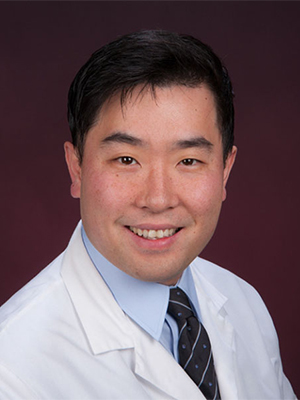 Steven Kang, MD
Associate Program Director, Director of Transfusion Medicine and Blood Bank
Department of Pathology
Education and Training
1997-2001, MD, University of Washington School of Medicine
2002-2003, Internship in Internal Medicine, Yale New Haven Hospital
2004-2008, Residency in Anatomic and Clinical Pathology, New York University Medical Center
2008-2009, Fellowship in Transfusion Medicine, New York Blood Center
Research and Clinical Interest Summary
My clinical and research interests lie in transfusion medicine and I serve as Director of the Blood Bank at University Hospital of Brooklyn. I am also a Clinical Assistant Dean for the College of Medicine and Associate Program Director for the SUNY Downstate Pathology Residency.
Ginzburg Y, Kessler D, Kang S, Shaz B, Wormser GP. Why has Borrelia burgdorferi not been transmitted by blood transfusion? Transfusion 2013, Nov 17. Nov;53(11):2822-6.
Kang SH, White M, Swiderski I, Bradley L, Gloster ES. False negative reactions due to incorrect image analysis by automated solid-phase adherence assay. Transfusion 2010, Oct;50(10):2282; discussion 2282-3.
Sen F, Kang S, Cangiarella J, Kamino H, Hymes K. CD20 positive mycosis fungoides: a case report. J Cutan Pathol. 2008 Apr;35(4):398-403.

Kang SH, Perle MA, Nonaka D, Zhu H, Chan W, Yang GC. Primary Ewing sarcoma/PNET of the kidney: fine-needle aspiration, histology, and dual color break apart FISH Assay. Diagn Cytopathol. 2007 Jun;35(6):353-7.

Kang, SH, Fung MA, Gandour-Edwards R, Reilly D, Dizon T, Grahn J, Isseroff RR. Heat shock protein 27 is expressed in normal and malignant human melanocytes in vivo. J Cutan Pathol. 2004 Nov;31(10):665-71.

Wohlgemuth, JG, SH Kang, GH Bulboaca, KA Nawotka, and MP Calos. Long-term gene expression from autonomously replicating vectors in mammalian cells. Gene Therapy, 1996.Jun;3(6):503-12.