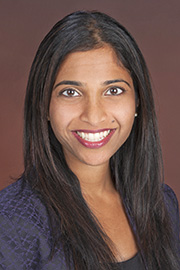 Jasmin Thomas, OTD, OTR/L
Assistant Professor
Occupational Therapy Program
Education:
Utica College – Advanced Masters in Occupational Therapy
Boston University – Bachelor of Science in Occupational Therapy
Advanced Training/Certificates:
Mental Health First Aid
Learning Without Tears
Certified Infant Massage
Yoga for the children
Health IT Technical Career Training Program
EASE (Everyday Arts for Special Education)
Brain Gym
Brain Management Leadership
Approved Provider for New York State Department of Health, Early Intervention
Publications and Recognitions:
Kahila, A., Thomas, F., & Thomas, J. (2017). International Level II Fieldwork: A 360 Degree Perspective. OT Practice, 22 (10), 22-24.
Carroll, M., Thomas, J., Turkell, J. & Wagman, M. (2015, July). Occupational Therapy in Early Childhood: A Guide for Pediatricians and Caregivers. Retrieved from http://www.ny3aap.org/home/default.htm
Thomas, J. (2013). Cultural Competence in OT. Advance for Occupational Therapy Practitioners, 29 (14), 15-16, 27.
Thomas, J. (2011). Power of Words. Advance for Occupational Therapy Practitioners, 27 (5), 28. NYS 2016 Pioneer Award: Reflection of Hope Awards
President's 2014 Higher Education Community Service Honor Roll
Community Service Interests:
Advisory Committee for NYS Senator Jesse Hamilton – Mental Health & Developmental Disabilities
Healthcare Educator: colleges and universities
Mental health community outreach in underserved populations
Community Practice Coordinator for Downstate OT students who provide 25-30 service-learning projects to communities throughout the NY region annually
Personal Statement:
Jasmin Thomas has extensive experience providing occupational therapy services to children of all ages. She has held positions in hospital-based preschool and homecare early intervention programs, as well as at several private and public facilities providing occupational therapy to elementary and high school students with special needs. Ms. Thomas consults with various community based organization to improve quality of life for the recipients. She is passionate about enhancing the current healthcare system to improve the excellence of care to all clients.
Kahila, A., Thomas, F., & Thomas, J. (2017). International Level II Fieldwork: A 360 Degree Perspective. OT Practice, 22 (10), 22-24.
Carroll, M., Thomas, J., Turkell, J. & Wagman, M. (2015, July). Occupational Therapy in Early Childhood: A Guide for Pediatricians and Caregivers. Retrieved from http://www.ny3aap.org/home/default.htm
Thomas, J. (2013). Cultural Competence in OT. Advance for Occupational Therapy Practitioners, 29 (14), 15-16, 27.
Thomas, J. (2011). Power of Words. Advance for Occupational Therapy Practitioners, 27 (5), 28. NYS 2016 Pioneer Award: Reflection of Hope Awards
President's 2014 Higher Education Community Service Honor Roll