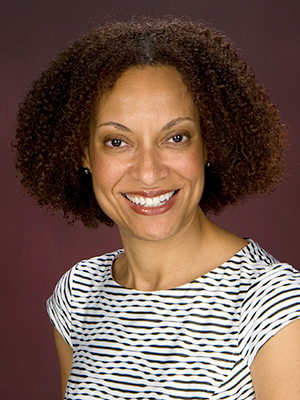 Brigitte Desport, DPS, OTR/L, BCP, ATP
Associate Dean of Strategic Initiatives
SOHP Associate Professor
Occupational Therapy Program
Education:
D.P.S. New York University, 2011, Occupational Therapy
M.A. New York Institute of Technology, 2004, Communication Arts
M.S. Touro College School of Health Sciences, 1999, Occupational Therapy
B.S. Touro College School of Health Sciences, 1999, Health Sciences
Advanced Credentials:
Árnadóttir OT-ADL Neurobehavioral Evaluation (A-ONE)
Evaluation of Social Interaction
School Assessment of Motor and Process Skills
Board Certified in Pediatrics, American Occupational Therapy Association
Personal Statement:
Dr. Brigitte Desport's expertise is in pediatric occupational therapy. She has over thirteen years of experience in school-based practice, much of this at the New York City Department of Education. Dr. Desport is a specialist in early intervention with a concentration in premature infancy. She serves on national boards, and maintains her own private practice in New York City. Dr. Desport's research explores the role of occupational therapy in underserved communities in the U.S. and internationally. One of her goals is to prepare students to be culturally competent when providing services to clients from oppressed groups, and she has piloted several initiatives to target Downstate's resources and opportunities toward addressing inequities in healthcare.
Scholarly/Clinical/Community Service Interests:
American Occupational Therapy Association, Board of Director
Member of the Statewide Early Intervention Coordinating Council
Board member, National Perinatal Association
Faculty advisor, National Perinatal Association Student Society, SUNY Downstate Chapter
Board member, The Brooklyn Children's Society of SUNY Downstate
Faculty advisor, Black Students of Excellence
Publications:
Desport, B.C. & Kirschner, L. (2017). Using a Photo-based interview process to identify barriers to community participation. AOTA SIS Quarterly Practice Connections, 2(1), 2-4.