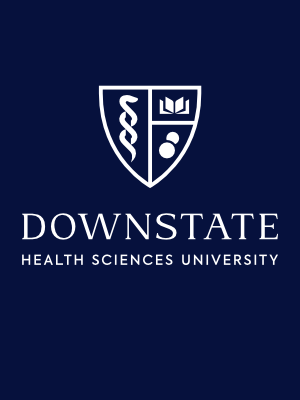 Iryna Struk, MS, RDMS, RDCS, RVT
Clinical Assistant Professor
Diagnostic Medical Imaging
Iryna Struk is a Clinical Assistant Professor in the Department of Diagnostic Medical Imaging at the SUNY Downstate Health Sciences University where she has been a faculty member since 2014. She graduated Magna Cum Laude from the SUNY Downstate Health Sciences University with a Bachelor degree in Diagnostic Medical Imaging and received her Master's degree in Curriculum Development and Instructional Technology from the University of Albany.
Iryna is a recipient of the SDMS Foundation Research Grant.
She is actively involved in research and has authored and co-authored several articles and abstracts. Her areas of interest include vascular, abdominal, musculoskeletal, and OB/GYN ultrasound. She has successfully collaborated with researchers from other health professions, particularly Physical Therapy and OB/GYN Department at SUNY Downstate Medical Center.

Iryna is currently involved in several research studies, including race and ethnic diversity in the medical ultrasound field, measuring the liver volume using ultrasound, and examining the correlation between placental location and its effects on maternal and neonatal outcomes.
Her teaching responsibilities include Cross-sectional anatomy of the Thorax and Head, General Sonography I and II, Vascular Sonography, Scanning skills, Case Presentations, and Vascular Principles and Instrumentation.