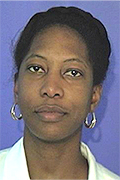 Judith Mitchell, MD, FACC, FAHA
Assistant Professor of Medicine
Cardiology
Education and Training:
Residency:

Hospitals of the Albert Einstein College of Medicine, Bronx NY, 1987-1990

Fellowship:

Cardiology, Hospitals of the Albert Einstein College of Medicine, Bronx NY, 1990-1993

Medical School:

Tufts University School of Medicine, Boston MA, 1983-1987
Career / Research Interests:
Heart failure; non-invasive cardiology
Board Certifications (expiration dates):
Diplomate in Internal Medicine (2010) Diplomate in Cardiovascular Disease (2024)
Diplomate in Nuclear Cardiology (2018)
Diplomate in Transthoracic and Transeophageal Adult Echocardiography (2020)
Diplomate in Advanced Heart Failure and Transplant Cardiology (2024)
Yancy CW, Jessup M, Bozkurt B, Butler J, Casey DE Jr, Drazner MH, Fonarow GC, Geraci SA, Horwich T, Januzzi JL, Johnson MR, Kasper EK, Levy WC, Masoudi FA, McBride PE, McMurray JJV, Mitchell JE, Peterson PN, Riegel B, Sam F, Stevenson LW, Tang WHW, Tsai EJ, Wilkoff BL. 2013 ACCF/AHA guideline for the management of heart failure: a report of the American College of Cardiology Foundation/American Heart Association Task Force on Practice Guidelines. Circulation. 2013;128:e240-e327. PubMed PMID: 23966379
Olafiranye O, Akinboboye O, Mitchell JE, Ogedegbe G, Jean-Louis G. "Obstructive sleep apnea and cardiovascular disease in blacks: A call to action from the Association of Black Cardiologists". Am Heart J 2013 Apr;165(4):468-76-PMID: 23537962
Mitchell JE, Hellkamp AS, Mark DB, Anderson J, Johnson GW, Poole JE, Lee KL, Bardy JH. Thyroid Function in Heart Failure and Impact on Mortality. J Am Coll Cardiol HF 2013;1:48-55.
Peura JL, Colvin-Adams M, Francis GS, Grady KL, Hoffman TM, Jessup M, John R, Kiernan MS, Mitchell JE, O'Connell JB, Pagani FD, Petty M, Ravichandran P, Rogers JG, Semigran MJ, Toole JM; on behalf of the American Heart Association Heart Failure and Transplantation Committee of the Council on Clinical Cardiology, Council on Cardiopulmonary, Critical Care, Perioperative and Resuscitation, Council on Cardiovascular Disease in the Young, Council on Cardiovascular Nursing, Council on Cardiovascular Radiology and Intervention, and Council on Cardiovascular Surgery and Anesthesia. "Recommendations for the Use of Mechanical Circulatory Support: Device Strategies and Patient Selection--A Scientific Statement From the American Heart Association". Circulation. 2012;126:00-00. PMID: 23109468
Mitchell JE, Tam SW, Trivedi K, Taylor AL, O'Neal W, Cohn JN, and Worcel M, For the A-HeFT Investigators. Atrial Fibrillation and Mortality in African American Patients with Heart Failure: Results from the African American Heart Failure Trial (A-HeFT). Am Heart J 2011;162:154-9.
Mitchell JE, Ferdinand KC, Watson KE, Wenger NK, Watkins LO, Flack JM, Gavin JR, Reed JW, Saunders E, and Wright JT. Treatment of Heart Failure in African Americans – A Call to Action. J Natl Med Ass Feb 2011;103
Mitchell JE. Emerging Role of Anemia in Heart Failure. Am J Cardiol 2007;99[suppl]:15D-20D
Taylor AL, Lindenfeld J, Ziesche S, Walsh MN, Mitchell JE et al. "Outcome by Gender in the African-American Heart Failure Trial". JACC, 48(11): 2263-2267. 2006
Packer M, Abraham WT, Mehra MR, Yancy CW, Lawless CE, Mitchell JE et al. "Utility of Impedance Cardiography for the Identification of Short-Term Risk of Clinical Decompensation In Stable Patients With Chronic Heart Failure". JACC, Vol 47, June 6, 2006.
Klapholz M, Maurer M, Lowe A, Messineo F, Meisner JS, Mitchell JE et al. "Clinical Characteristics and Hospital Course of Patients Hospitalized for Heart Failure with a Normal Left Ventricular Ejection Fraction: Results of The New York Heart Failure Registry". Journal of the American College of Cardiology Vol 43. No.8. April 21, 2004.
Invited Reviewer:
"2008 Focused Update Incorporated Into the ACC/AHA 2006 Guidelines for the Management of Patients With Valvular Heart Disease" J Am Coll Cardiol. 2008;52(13):e1-e142. doi:10.1016/j.jacc.2008.05.007
"State of the Science: Promoting Self-Care in Persons With Heart Failure: A Scientific Statement From the American Heart Association", Barbara Riegel, Debra Moser, Stefan Anker, Lawrence Appel, Sandra Dunbar, Kathleen Grady, Michelle Z. Gurvitz, Edward Havranek, Christopher Lee, JoAnn Lindenfeld, Pam Peterson, Susan Pressler, Douglas Schocken, and David J. Whelan. Circulation. 2009; 120:1141-116
"2009 focused update incorporated into the ACCF/AHA 2005 guidelines for the diagnosis and management of chronic heart failure in adults with the 2008 focused update incorporated". J Am Coll Cardiol 2009; DOI: doi:10.1016/j.jacc.2008.11.009.
Honored as one of the Extraordinary Women of Downstate Medical Center – Women's History Month, March 2009.