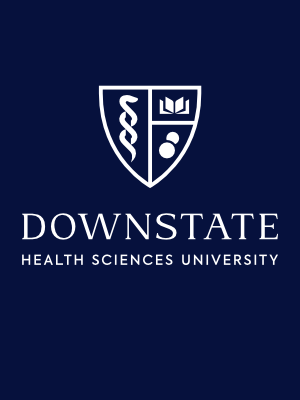 Raj Wadgaonkar, PhD
Associate Professor
Department of Medicine and Cell Biology
(718) 270-2265
(718) 270-XXXX
Research Interests:
The general focus of the Wadgaonkar laboratory is to investigate signaling mechanisms underlying endothelial cell activation and vascular injury related transcriptional regulation. To achieve this, a multi-faceted investigative approach is being taken; combining mouse modeling techniques with basic biochemical and cell biological studies. This approach provides a powerful means of dissecting gene function on a molecular and cellular level, as well as in the context of vascular injury and angiogenesis. Lab members have developed several vascular injury models, including pulmonary artery ligation, endotoxin induced sepsis and lung injury models. We are studying several pathways, including endothelial sphingolipid signaling, apoptosis and NFkB dependent inflammatory and survival pathways during vascular injury. A second major interest is to train the clinical fellows in bed to benchside research. We have developed sickle cell anaemia and pulmonary hypertension project, where the lab members are studying the circulating pluripotent endothelial cells and characterizing the phenotype in sickle cell disease vs pulmonary hypertension related endothelial cell activation. Lab members are also pursuing a large scale whole genome scan using Affymetrix chips to identify SNPs and alleles that are associated with inflammation, lung injury and pulmonary hypertension associated with sickle cell disease.
Anjum F, Lazar J., Zein J., Jamaleddine G.,Demetis S., Wadgaonkar R. Characterization of altered patterns of endothelial progenitor cells in sickle cell disease related pulmonary arterial hypertension. 2:1:54-60.2012.
Anjum F, Joshi K, Grinkina N, Gowda S, Cutaia M, Wadgaonkar R. Role of Sphingomyelin Synthesis in Pulmonary Endothelial Cells Cytoskeletal Activation and Endotoxin Induced Lung Injury. Am J Respir Cell Mol Biol. 2012 Feb 23.
Gowda S, Yeang C, Wadgaonkar S, Anjum F, Grinkina N, Cutaia M, Jiang XC, Wadgaonkar R. Sphingomyelin synthase 2 (SMS2) deficiency attenuates LPS-induced lung injury. Am J Physiol Lung Cell Mol Physiol. 2011 Mar;300(3):L430-40.
Prakash H, Lüth A, Grinkina N, Holzer D, Wadgaonkar R, Gonzalez AP, Anes E, Kleuser B. Sphingosine kinase-1 (SphK-1) regulates Mycobacterium smegmatis infection in macrophages. PLoS One. 2010 May 17;5(5):e10657.
Wadgaonkar R, Patel V, Grinkina N, Romano C, Liu J, Zhao Y, Sammani S, Garcia JG, Natarajan V. Differential regulation of sphingosine kinases 1 and 2 in lung injury. Am J Physiol Lung Cell Mol Physiol. 2009 Apr;296(4):L603-13.
Ramadan O, Qu Y, Wadgaonkar R, Baroudi G, Karnabi E, Chahine M, Boutjdir M. Phosphorylation of the consensus sites of protein kinase A on alpha1D L-type calcium channel. J Biol Chem. 2009 Feb 20;284(8):5042-9.
Wadgaonkar R, Somnay K, Garcia JG. Thrombin induced secretion of macrophage migration inhibitory factor (MIF) and its effect on nuclear signaling in endothelium. J Cell Biochem. 2008 Dec 1;105(5):1279-88.
Viterbo D, Bluth MH, Lin YY, Mueller CM, Wadgaonkar R, Zenilman ME. Pancreatitis-associated protein 2 modulates inflammatory responses in macrophages. J Immunol. 2008 Aug 1;181(3):1948-58.
Wadgaonkar R, Dudek SM, Zaiman AL, Linz-McGillem L, Verin AD, Nurmukhambetova S, Romer LH, Garcia JG. Intracellular interaction of myosin light chain kinase with macrophage migration inhibition factor (MIF) in endothelium. J Cell Biochem. 2005 Jul 1;95(4):849-58.
Wadgaonkar R, Linz-McGillem L, Zaiman AL, Garcia JG. Endothelial cell myosin light chain kinase (MLCK) regulates TNFalpha-induced NFkappaB activity. J Cell Biochem. 2005 Feb 1;94(2):351-64.
Wadgaonkar R, Pierce JW, Somnay K, Damico RL, Crow MT, Collins T, Garcia JG. Regulation of c-Jun N-terminal kinase and p38 kinase pathways in endothelial cells. Am J Respir Cell Mol Biol. 2004 Oct;31(4):423-31.
Petrache I, Birukov K, Zaiman AL, Crow MT, Deng H, Wadgaonkar R, Romer LH, Garcia JG. Caspase-dependent cleavage of myosin light chain kinase (MLCK) is involved in TNF-alpha-mediated bovine pulmonary endothelial cell apoptosis. FASEB J. 2003 Mar;17(3):407-16.
Wadgaonkar R, Nurmukhambetova S, Zaiman AL, Garcia JG. Mutation analysis of the non-muscle myosin light chain kinase (MLCK) deletion constructs on CV1 fibroblast contractile activity and proliferation. J Cell Biochem. 2003:88(3):623-34. 15: Wadgaonkar R, Collins T. Murine double minute (MDM2) blocks p53-coactivator interaction, a new mechanism for inhibition of p53-dependent gene expression. J Biol Chem. 1999:14;274(20):13760-7.
Wadgaonkar R, Phelps KM, Haque Z, Williams AJ, Silverman ES, Collins T. CREB-binding protein is a nuclear integrator of nuclear factor-kappaB and p53 signaling. J Biol Chem. 1999: 22;274(4):1879-82.
Silverman ES, Du J, Williams AJ, Wadgaonkar R, Drazen JM, Collins T. cAMP-response-element-binding-protein-binding protein (CBP) and p300 are transcriptional co-activators of early growth response factor-1 (Egr-1). Biochem J. 1998 Nov 15;336:183-9.