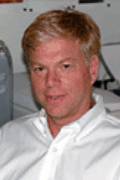 Allen J. Norrin, PhD, D (ABHI)
Professor
Medicine and Cell Biology
Transplant Immunology & Immunogenetics
(718) 270-2516
(718) 613-8690
Tumor Immunology, Molecular Basis of Cancer, Transplant Immunology:
Research Projects
Role of the Haymaker gene in malignant diseases.
Role of Haymaker and its cognate receptor in Natural Killer lymphocyte mediated cytotoxicity of tumor cells.
Role of grp94 in cell mediated cytotoxicity
Diagnosis of allograft rejection using molecular probes of lymphocyte activation markers.
Laboratory Members
Ballabh Das, Research Associate Professor
Shi Zhen Tao, Sr research Associate
Rimma Mushnitsky, Sr. Technologist
Robyn Smolkin, Ph.D. candidate
Mark Bluth, Graduate student