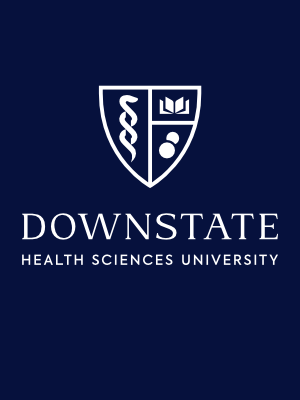 Janice L. Brissette, PhD
Associate Professor
Cell Biology
(718) 270-3755
(718) 270-3732
Research Summary
Our laboratory is interested in mammalian development and disease and currently studies regulatory mechanisms at work in the skin, brain, and intestines. We seek in particular to understand how morphogenetic regulators such as transcription factors or intercellular signals: 1) direct cells to develop or function as units, 2) promote tissue renewal or regeneration, 3) determine the polarity or size of developing tissues, or 4) target normal or malignant cells to specific anatomical locations. Recently, we developed a method called "flash-forward genetics," which provides a simple way to dissect the molecular basis of traits when the traits evolved in organisms difficult to study, such as mammals (see research article at https://doi.org/10.15252/embr.201949804 and accompanying commentary at https://doi.org/10.15252/embr.202052152). Using this method, we sought and uncovered the first nude-like locus, a gene that functions like the mammalian nude locus and accordingly promotes the development of the hair and thymus. In previous studies, we discovered a distinct class of skin cells, called pigment recipients, which control the behavior and size of the melanocyte population and thereby engineer their own pigmentation (see research article at https://doi.org/10.1016/j.cell.2007.07.024 and accompanying commentary at https://doi.org/10.1016/j.cell.2007.08.032). Current projects in the laboratory include the analysis of murine models of vitiligo, Dandy-Walker syndrome, short bowel syndrome, and melanoma.
Li J, Lee YK, Fu W, Whalen AM, Estable MC, Raftery LA, White K, Weiner L, Brissette JL. Modeling by disruption and a selected-for partner for the nude locus. EMBO Rep 2021; 22:e49804.
Kashiwagi M, Hosoi J, Lai JF, Brissette J, Ziegler SF, Morgan BA, Georgopoulos K. Direct control of regulatory T cells by keratinocytes. Nat Immunol 2017; 18:334-43.
Antonini, D., Sirico, A., Aberdam, E., Ambrosio, R., Campanile, C., Fagoonee, S., Altruda, F., Aberdam, D., Brissette, J.L., and Missero C. A composite enhancer regulates p63 gene expression in epidermal morphogenesis and in keratinocyte differentiation by multiple mechanisms. Nucleic Acids Res 2015; 43:862-74.
Weiner L, Fu W, Chirico WJ, Brissette JL. Skin as a living coloring book: How epithelial cells create patterns of pigmentation. Pigment Cell Melanoma Res 2014; 27:1014-31.
Han R, Beppu H, Lee YK, Georgopoulos K, Larue L, Li E, Weiner L, Brissette JL. A pair of transmembrane receptors essential for the retention and pigmentation of hair. Genesis 2012; 50:783-800.
Mandinova A, Kolev V, Neel V, Stonely W, Lieb J, Wu X, Colli C, Han R, Pazin M, Ostano P, Dummer R, Brissette JL, Dotto GP. A positive FGFR3/FOXN1 feedback loop underlies benign skin keratosis versus squamous cell carcinoma formation in humans. J Clin Invest 2009; 119:3127-3137.
Weiner L, Brissette JL. Hair lost in translation. Nat Genet 2009; 41:141-2.
Zuo Y, Zhuang DZ, Han R, Isaac G, Manning JJ, McKee M, Welti R, Brissette JL, Fitzgerald ML, Freeman MW. ABCA12 maintains the epidermal lipid permeability barrier by facilitating formation of ceramide linoleic esters. J Biol Chem 2008; 283:36624-35.
Kim C, Sano Y, Todorova K, Carlson BA, Arpa L, Celada A, Lawrence T, Otsu K, Brissette JL, Arthur JS, Park JM. The kinase p38a serves cell type-specific inflammatory functions in skin injury and coordinates pro- and anti-inflammatory gene expression. Nat Immunol 2008; 9:1019-27.
Amorosi S, D'Armiento MD, Calcagno G, Russo I, Adriani M, Christiano AM, Weiner L, Brissette JL, Pignata C. FOXN1 homozygous mutation associated with anencephaly and severe neural tube defect in human athymic Nude/SCID fetus. Clin Genet 2008; 73:380-384.
Weiner L, Han R, Scicchitano B, Li J, Hasegawa K, Grossi M, Lee D, Brissette JL. Dedicated epithelial recipient cells determine pigmentation patterns. Cell 2007; 130:932-42.
Li J, Baxter RM, Weiner L, Goetinck PF, Calautti E, Brissette JL. Foxn1 promotes keratinocyte differentiation by regulating the activity of protein kinase C. Differentiation 2007; 75:694-701.
Sharov AA, Sharova TY, Mardaryev AN, di Vignano AT, Atoyan R, Weiner L, Yang S, Brissette JL, Dotto GP, Botchkarev VA. BMP signaling regulates size of the hair follicles by modulating the expression of cell cycle-associated genes. Proc Natl Acad Sci USA 2006; 103:18166-71.
Antonini D, Rossi B, Di Palma T, Han R, Corrado M, Banfi S, Zannini M, Brissette JL, Missero C. An evolutionarily conserved long-range enhancer regulates p63 expression through a positive autoregulatory loop. Mol Cell Biol 2006; 26:3308-18.
Calautti E, Li J, Saoncella S, Brissette JL, Goetinck PF. Phosphoinositide 3-kinase signaling to AKT promotes keratinocyte differentiation versus death. J Biol Chem 2005; 280:32856-65.
Sharov AA, Fessing M, Atoyan R, Sharova TY, Haskell-Luevano C, Weiner L, Funa K, Brissette JL, Gilchrest BA, Botchkarev VA. Bone morphogenetic protein (BMP) signaling controls hair pigmentation by means of cross-talk with the melanocortin receptor-1 pathway. Proc Natl Acad Sci USA 2005; 102:93-98.
Zhang M, Brancaccio A, Weiner L, Missero C, Brissette JL. Ectodysplasin regulates pattern formation in the mammalian hair coat. Genesis 2003; 37:30-37.
Sharov AA, Weiner L, Sharova TY, Siebenhaar F, Atoyan R, Reginato AM, McNamara CA, Funa K, Gilchrest BA, Brissette JL, Botchkarev VA. Noggin overexpression inhibits eyelid opening by altering epidermal apoptosis and differentiation. EMBO J 2003; 22:2992-3003.
Han R, Baden HP, Brissette JL, Weiner L. Redefining the skin's pigmentary system with a novel tyrosinase assay. Pigment Cell Res 2002; 15:290-297.
Baxter RM, Brissette JL. Role of the nude gene in epithelial terminal differentiation. J Invest Dermatol 2002; 118:303-9.
Alge C, Baxter RM, Doyle ME, Moor A, Brissette JL, Ortel B. PUVA downregulates whn expression in primary mouse keratinocytes. J Photochem Photobiol B 2001; 64:75-81.
Prowse DM, Lee D, Weiner L, Jiang N, Magro CM, Baden HP, Brissette JL. Ectopic expression of the nude gene induces hyperproliferation and defects in differentiation: Implications for the self-renewal of cutaneous epithelia. Dev Biol 1999; 212:54-67.
Frank J, Pignata C, Panteleyev AA, Prowse DM, Baden H, Weiner L, Gaetaniello L, Ahmad W, Pozzi N, Cserhalmi-Friedman PB, Aita VM, Uyttendaele H, Gordon D, Ott J, Brissette JL, Christiano AM. Exposing the human nude phenotype. Nature 1999; 398:473-74.
Lee D, Prowse DM, Brissette JL. Association between mouse nude gene expression and the initiation of epithelial terminal differentiation. Dev Biol 1999; 208:362-74.
Beissert S, Hosoi J, Stratigos A, Brissette J, Grabbe, S, Schwarz, T, Granstein RD. Differential regulation of epidermal cell tumor-antigen presentation by IL-1α and IL-1β. J Invest Dermatol 1998; 111:609-15.
Ortel B, Chen N, Brissette J, Dotto GP, Hasan T. Differentiation-specific increase in ALA-induced protoporphyrin IX accumulation in primary mouse keratinocytes. Br J Cancer 1998; 77:1744-51.
Kamimura J, Lee D, Baden H, Brissette JL, Dotto GP. Multiple differentiation potential of epidermis and hair follicle progenitor cells. J Invest Derm 1997; 109:534-40.
Brissette JL, Li J, Kamimura J, Lee D, Dotto GP. The product of the mouse nude locus, Whn, regulates the balance between epithelial cell growth and differentiation. Genes Dev 1996; 10:2212-21.