Student Spotlight
Anika Daniels-Osaze, Ed.D.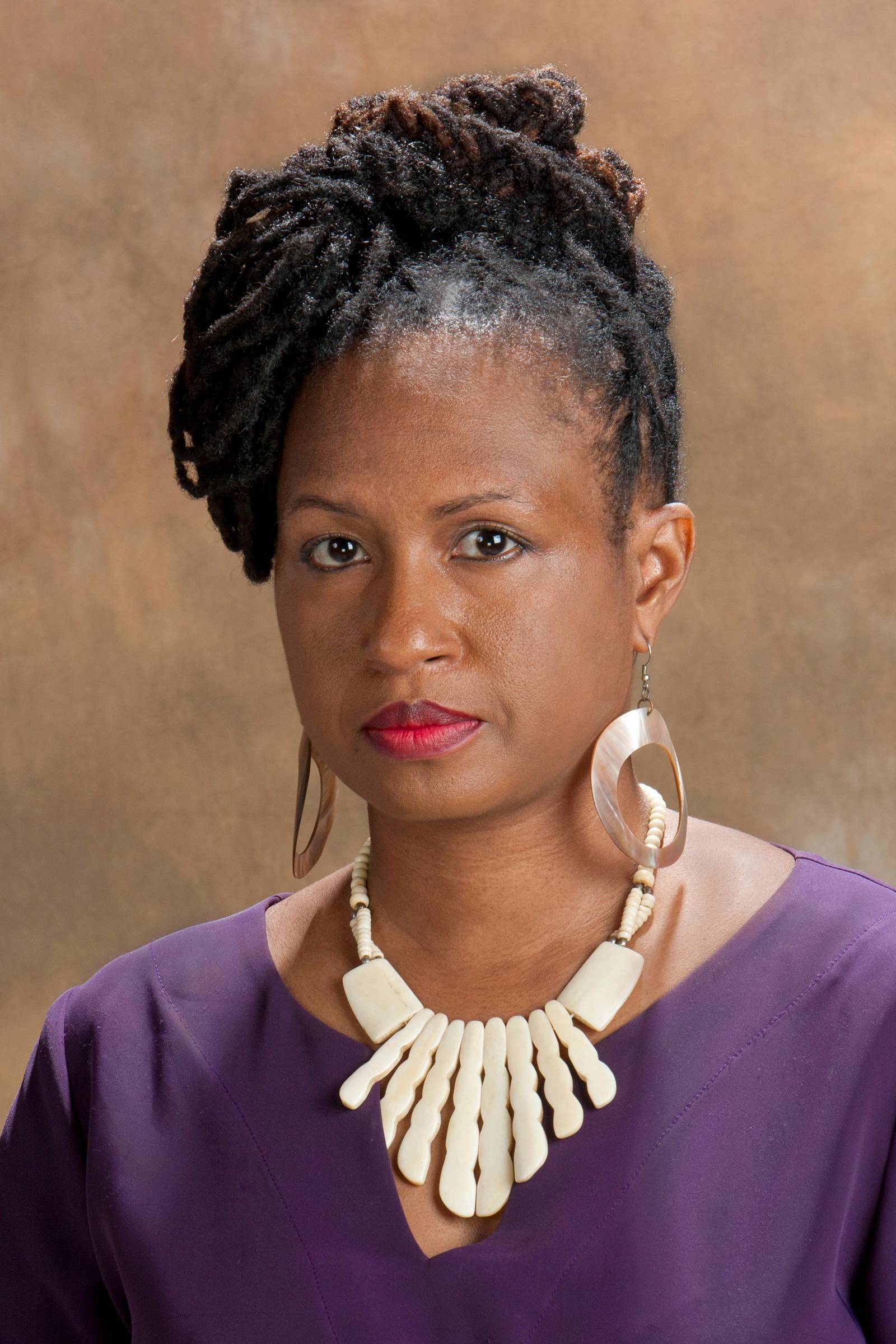 Hometown: Harlem, New York (but born and raised in Crown Heights, Brooklyn)
Degree Program: MPH, Health Policy and Management Concentration
Class Year: 2021
Undergraduate Major: Linguistics and Cognitive Studies
Graduate Degree(s) Received: Master of Arts (MA) and Doctor of Education (Ed.D.) in Higher Education Administration
Professional Interests: Increasing diversity in all fields and creating opportunities for diverse leadership, creating educational institutions and programs, supporting global health Initiatives, teaching Ancient African history and language
Extracurricular Activities/Involvement:
SUNY University Faculty Senate (UFS)- Faculty Senator
American Public Health Association (APHA)- Member
Associated Medical Schools of New York (AMSNY)- Committee on Diversity and Multicultural Affairs (CDMA) -Representative
Delta Sigma Theta Sorority Incorporated- Member
African Genesis Institute- Instructor and International tour leader
Obokese University of Excellence- Founding Board Member
National Association of Medical Minority Educators (NAMME)- Immediate Past President and Awards Chair
Association of American Medical Colleges (AAMC)-Committee on Student Diversity Affairs (COSDA)- Member
National Hispanic Medical Association (NHMA) College Health Scholars Program- Advisory Board Member
Cornell University Council (CUC)- Ambassador
President's Council of Cornell Women (PCCW)- Sustaining member
Cornell Black Alumni Association- Past President
Click here for Dr. Anika Daniels-Osaze's LinkedIn Profile
1. What drew you to the MPH program at SUNY Downstate Health Sciences University? Why did you choose to study public health?
As the Director of Diversity Education and Research in the College of Medicine, I assist with interviewing medical school candidates. Many of the prospective students had an interest in a joint MD/ MPH degree. I decided that it was important for me to know more about the field in order to have an informed conversation with the candidates. I spent some time researching the Advanced Certificate program and found it very interesting. As a UUP union employee, SUNY Downstate pays for one course a semester, so I decided to take advantage of the benefit. After completing the Advance Certificate program, I enjoyed learning about the field of public health so much, that I decided to continue and earn my MPH degree.
2. What is your favorite aspect of the program and what have you gained from it?
Studying in the School of Public Health with my colleagues has allowed me to collaborate on some very interesting projects. All of the faculty are dynamic! I am currently writing a grant on Maternal and Child Health with one of my public health colleagues who happened to be one of my professors. This grant will provide an opportunity for underrepresented students to learn more about fields in maternal and child health and receive training that will provide access to careers in the field. I would never have considered this opportunity if it were not for the MPH program. I truly enjoy collaborating and providing interprofessional opportunities for my students. It has expanded my horizon and made my career even more interesting.
3. Can you recall a memorable in-class or general SUNY Downstate experience that struck you as particularly meaningful?
One of my favorite courses in the program was Healthcare Advocacy and Politics with Dr. Daniel Ehlke. He always started the class with an upbeat attitude and a weather forecast since meteorology was his hobby. We were assigned to work in groups to discuss a health policy. We also had to create a health advocacy campaign. I learned so much in that course and enjoyed each of the projects. Dr. Ehlke's courses were the reason I chose Health Policy and Management as my concentration.
4. Could you describe your career path and experience?
As a student affairs administrator, my goal is to provide opportunities for students to reach their highest potential. I have been in this field for over 25 years and at Downstate for 20. I primarily work with students who are underrepresented in medicine, but I find myself working with all students in a variety of health fields. I began my career as early as undergraduate and graduate school. While at Cornell and New York University, I worked in the admissions office, financial aid office, public service center, diversity affairs, conference services, and as a residence hall advisor and workstudy coordinator. I also worked for a program called Prep for Prep where I served as an undergraduate affair officer. I spent 70% of the year on the road as a visiting counselor to over 360 students on 30 different college campuses. Since then, I have been at SUNY Downstate when I spend most of my time creating and implement pipeline programs, writing grants and counseling pre-health students.
5. Please tell us about your current profession. What is the most rewarding and most challenging aspect of your position?
The most rewarding aspect of my position is seeing my students graduate and cross the stage at Carnegie Hall. I am so proud to be a part of their experience! The most challenging aspect is writing grants. They take a great deal of time and energy with no guarantee of receiving the funds. Luckily, I have received more than I have lost.
6. Do you have any advice for someone who might be interested in Downstate's MPH program?
Just do it! It will be one of the best decisions you will ever make. The program will not only increase your knowledge base, it will also expand your skills and open doors to new and exciting opportunities. I'm glad I did it.
7. Is there anything else you would like to highlight about yourself, your education, community involvement, career, etc.?
One of my interests is to re-establish the public health elective in Ghana, West Africa. I have travelled there several times and see that there is so much that our students can learn about healthcare and so much that we can do to help increase the resources and access to care for the citizens of Ghana. I would also love to provide this opportunity to our medical school students. This is an opportunity where we can provide services to a village while having our students gain valuable skills and experience. My husband and I currently serve on the board of a new university in Ghana called Obokese University of Excellence and were made residents of the Atonkwa village in the Cape Coast region. We were also asked to serve as Queen Mother and Chief of a village in the Asebu region as Diasporic Africans. I am excited and honored to be considered for this position and I see it as a way to connect people in the U.S. with people of the African continent in a positive and mutually supportive way.