Why Study Molecular and Cellular Biology?
A Ph.D. in molecular and cellular biology allows you to answer the most difficult questions about the origin of life, how biological structures operate within systems and how they adapt to changing environments.
Why Study Molecular and Cellular Biology at SUNY Downstate?
When you understand the processes that create and regulate life, you open a door to curing and treating diseases such as cancer, tuberculosis and HIV/AIDS.
As the only academic medical center in Brooklyn, Downstate maintains a special focus on human disease. Research groups focus on the biology of microorganisms, such as bacterial pathogens and viruses; the immune response; and the molecular basis for human genetic disorders, alcoholism, and cancer, to name a few.
Our molecular and cellular biology research groups are supported by advanced core laboratories that enable basic and clinical science research. As a student in this program, you'll benefit from the extensive resources at your disposal—as well as belonging to a small program that can adapt to your needs.
What You Will Learn
Laboratory research experience is the core of our program. You'll build the skills needed to become an independent investigator by the time you graduate.
We want you to pursue research as quickly as possible, and begin a thesis project by the end of your first year. To that end, you'll take just four required courses: Molecular and Cellular Biology I and II, biochemistry and ethics.
You'll take advanced courses and conduct thesis research during your second year, and present the shape of your work in our Work-In-Progress series.
By the end of your third year, you'll defend your thesis proposal. The proposal is similar to an NIH grant application.
---
Careers & Outcomes
Graduates of Downstate's molecular and cell biology program are prepared to enter the world of academic science, leading laboratories performing at the highest level. Typically, graduates become post-doctoral fellows upon graduation; ultimately, they find opportunities in every corner of the science world, including lab work, consulting, teaching or entrepreneurship.
Employers
Columbia University
Yale University
UCLA
Harvard University
Rockefeller Institute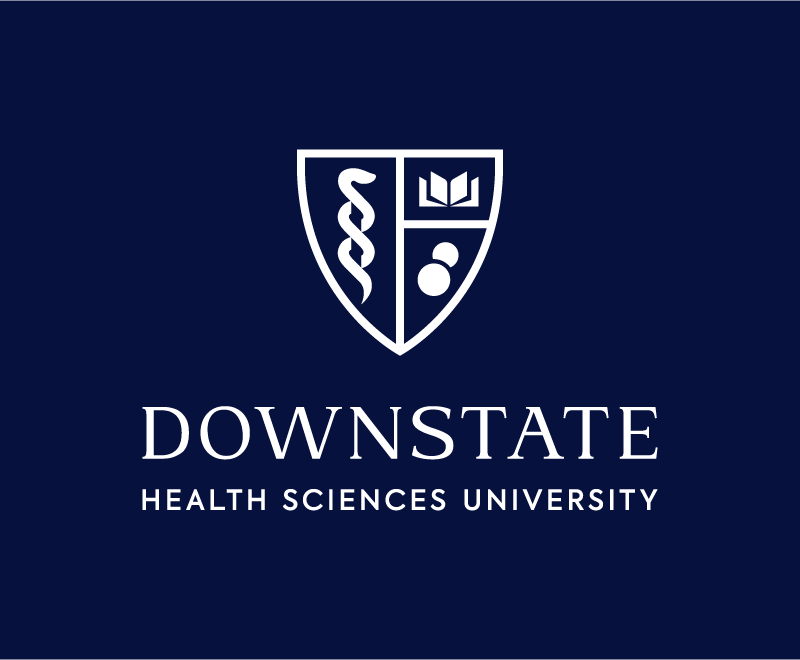 Meet Our Faculty
When you work with our internationally renowned faculty, you'll join labs dedicated to cardiovascular research, fundamental cellular and molecular biology, cancer biology, and more. But you'll also be part of a community of scientists who are eager to welcome you to the field and give you the tools to teach and research.
Hear from the experts.
Our weekly seminar series brings prestigious researchers to campus for intimate talks.
Share your research.
Showcase your findings at our annual Research Colloquium, which brings together students from the School of Graduate Studies, the College of Medicine, the School of Public Health, the College of Nursing and the School of Health Professions. Earn prizes up to $1,000 to present internationally.
Graduate debt-free.
Almost every Ph.D. student is entirely funded through the School of Graduate Studies or laboratories for the duration of their Downstate career.