As a Downstate student, you'll be in the middle of everything great about Brooklyn, every day. Living here gives you access to experiences you'd be hard-pressed to match anywhere else. Choose from street food and fine dining, hole-in-the-wall clubs and polished venues, modern high-rise buildings and classic brownstone architecture, the serenity of vast green spaces and the excitement that comes from living and working in one of the world's biggest melting pots.
Here are some of the highlights of living here:
Neighborhoods
Brownstones in Park Slope and Brooklyn Heights. Converted warehouses and art studios in DUMBO. Cultural melting pot (and indie-rock haven) in Williamsburg. Saying you live "in Brooklyn" doesn't begin to capture our neighborhoods, which are as diverse and multi-faceted as the people who live here.
Some neighborhoods are great for families, others are great if you love nightlife. (Great food is a given no matter where you live.) Brooklyn isn't inexpensive, but it's comparable to or even less than a lot of large cities, including Boston or Washington, D.C.
Some residents live in Manhattan, Queens or New Jersey. While you may want a car, you don't need one—NYC's great public transit system, including subways, buses and commuter rail, makes it easy to come and go. And Downstate residents get discounts on Zipcar, an on-demand car rental service.
Outdoor living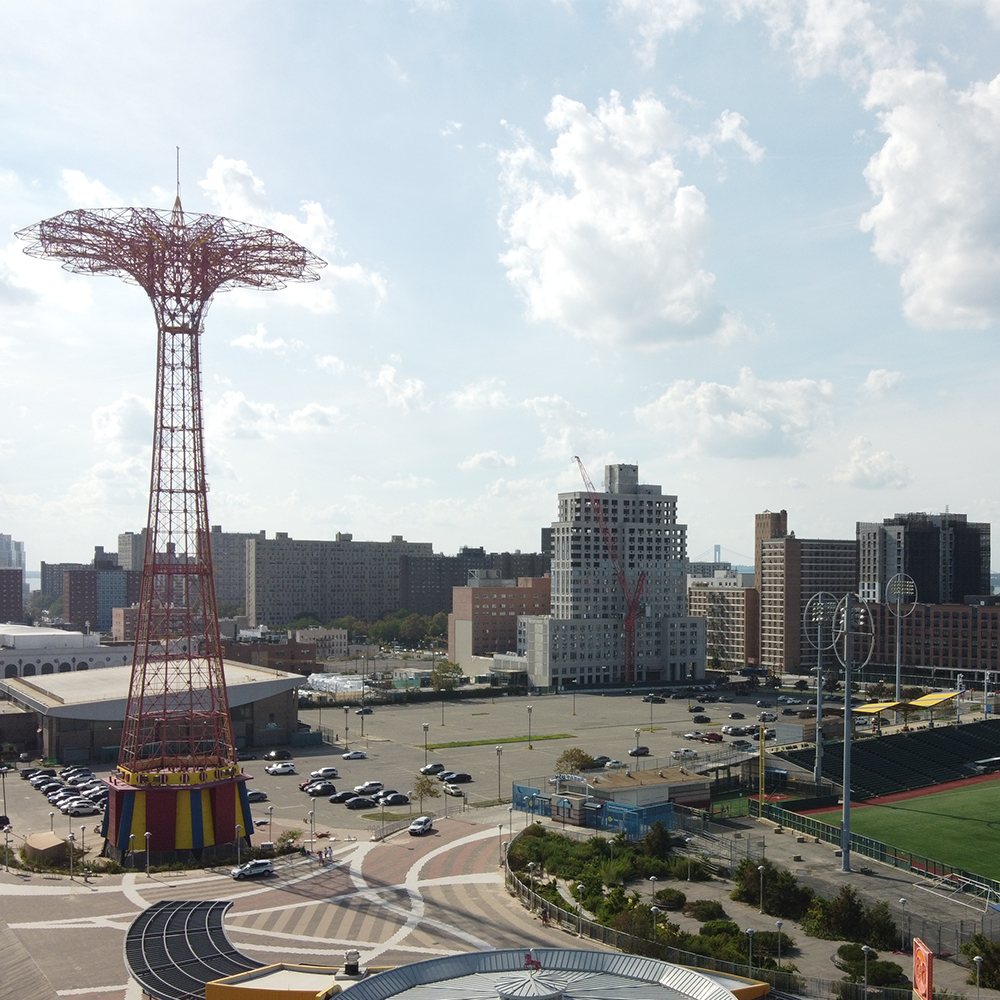 Living in Brooklyn means getting everything a great city offers—including easy access to nature. The centerpiece is Prospect Park, a 585-acre expanse of rolling hills, wetlands and forest (the last one in the borough, in fact.) Designed in the 19th century by famed landscape architects Frederick Law Olmsted and Calvert Vaux, Prospect Park was designed as a haven from a growing city. And it remains the same today.
In the summer, you can head to Coney Island for a day at the beach (and maybe take a spin on the Cyclone, a classic wooden roller coaster, or stick around to catch a minor-league baseball game.) Or you could head to the Brooklyn Botanic Garden, a 52-acre expanse teeming with thousands of varieties of flowers, trees and other plants.
And if you really want to get away, Long Island, the Catskills, the Jersey Shore and even the 6-million-acre Adirondack Park are all within a day's drive.
Culture
Think of the arts in New York City, and the first things that come to mind may be Broadway, or the museums on Fifth Avenue in Manhattan. But don't get on the subway just yet—the cultural scene in Brooklyn is deep, diverse and world-class.
The 560,000-square-foot Brooklyn Museum has the second-largest public art collection in the U.S. Its collection includes 1.5 million works spanning 3,000 years of creativity.
Push the envelope at the Brooklyn Academy of Music, which showcases adventurous theater, dance, music, opera, film and more.
DUMBO isn't an elephant, it's a neighborhood (short for Down Under the Manhattan Bridge Overpass), and is a hub for artists of all types. Catch a performance or exhibit at St. Ann's Warehouse. Spend an evening at Bargemusic, which hosts classical performances on a floating concert hall. Or watch an outdoor movie in Brooklyn Bridge Park on a warm summer night.
You can catch big-name performing artists at the Barclays Center, which is also home to the NBA's Brooklyn Nets.
A routine that isn't
One of the best parts about living in Brooklyn is how easy it is to build a lifestyle that works for you. Love to walk, run or bike? The paths in Prospect Park are safe and fun. Love to cook? You can get farm-fresh ingredients at a weekly Greenmarket near you. Brooklyn isn't a one-size-fits-all kind of place; if you take the time to explore, you'll find a niche that's all yours.