Welcome to Plant-Based Nutrition
A plant-based diet emphasizes eating more plant-based foods (fruits, vegetables, grains, nuts, seeds,and legumes/beans) and fewer or no animal products (red meat, poultry, fish, eggs, and dairy).
Plant-based diets can prevent, treat, and even reverse certain chronic diseases in adults that include high blood pressure (hypertension), heart (coronary artery) disease, type 2 diabetes (high blood sugar because your body does not use insulin properly), and high levels of lipids (fat, cholesterol, or triglycerides) in the blood. Adopting a plant-based diet can also lead to natural, and often sustained, weight loss among people who are overweight, obese, or who have a high body mass index.
About the Committee
The Committee mission is to promote awareness of the health benefits of plant-based nutrition, provide a forum for multidisciplinary interaction, and to discuss ways to integrate plant-based health into resident training, medical student education, and the overall culture at SUNY Downstate Medical Center. Learn more about our leadership and charge by clicking on About Us at the left.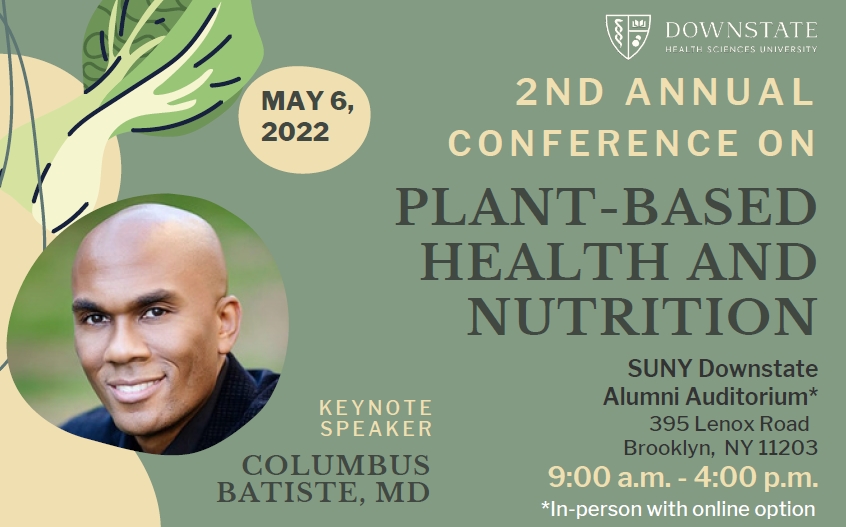 Click Here to access the conference agenda and registration site
About Our Resources
Our goal is to provide no-nonsense, evidence-based resources—developed by clinicians, educators, nutritionists, community leaders, and allied and public health professionals—to cut through the hype and get you the facts you need to improve your diet and health. You can access these by clicking on the list at left of this page.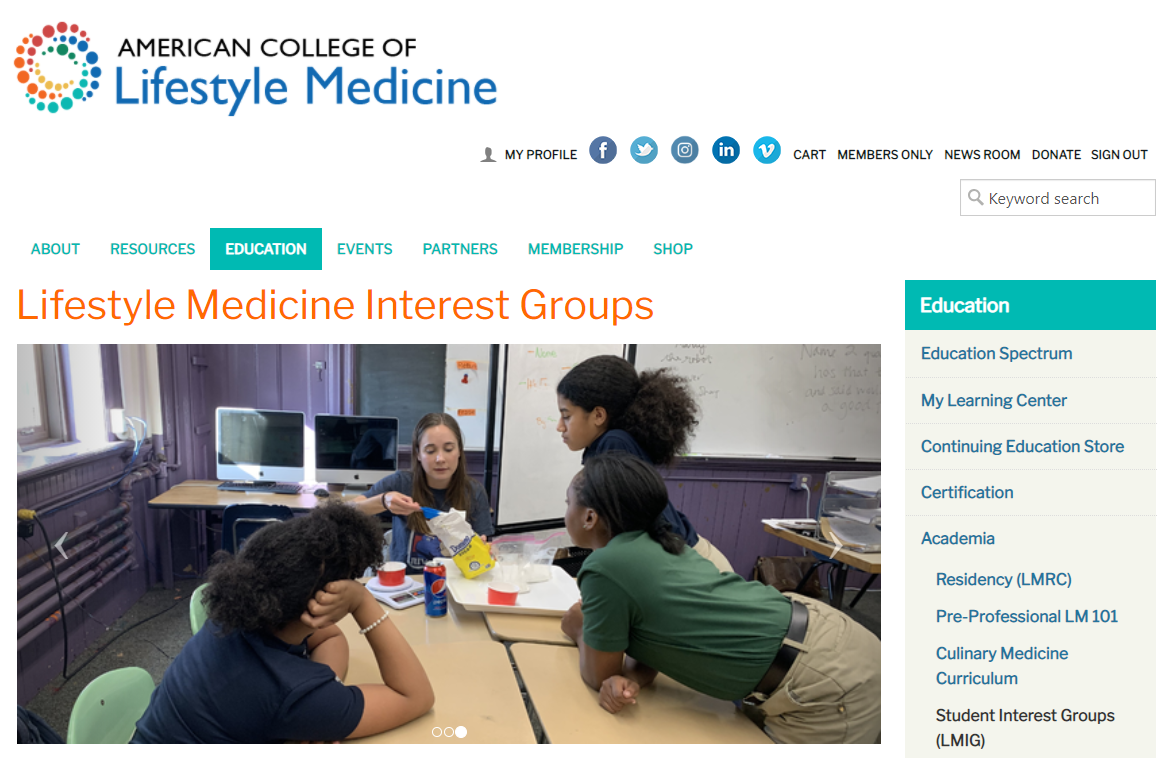 Click Here for the SUNY Downstate Lifestyle Medicine Interest Group and free webinar access