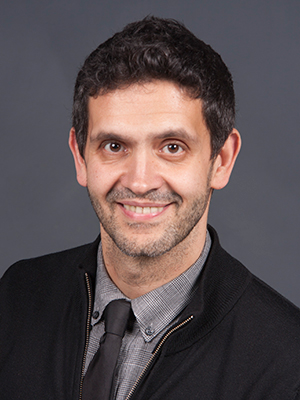 Mohamed (Rami) Nakeshbandi, M.D.
Chief Quality Officer
University Hospital at Downstate
Dr. Nakeshbandi has served as Chief Quality Officer (CQO) at University Hospital at Downstate (UHD) since 2018. In this capacity, he overseas the planning, execution, administration, and monitoring of all quality metrics, regulatory, and performance improvement processes. Prior to resuming duties as CQO, Dr. Nakeshbandi served as Interim Chief Medical Officer of UHD during the height of the COVID-19 pandemic. He also piloted and remains Director of the Antimicrobial Stewardship Program at UHD.
For his leadership and accomplishments in quality improvement, Dr. Nakeshbandi has received several awards, including the CLEAR Healthcare Heroes Award in 2020 and the Tribute to Excellence in Healthcare Award in 2019. His training includes an internal medicine residency at West Virginia University and fellowship in infectious disease at SUNY Downstate. He is currently obtaining a master's in healthcare administration at Columbia University.