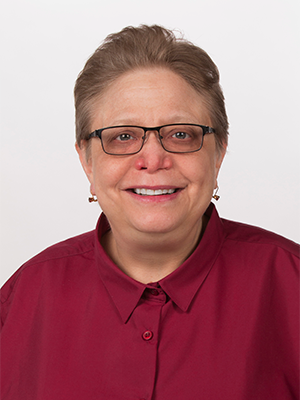 Toni Zuccaro, PT, PhD, NCS
Clinical Assistant Professor
Physical Therapy
School of Health Professions
Dr. Zuccaro (SUNY Downstate class of 1988) received her post-professional Master's Degree in pathokinesiology from New York University, and her PhD from Temple University, where her research focus was in the vestibulo-ocular components of balance and postural control. She is an expert in neurologic physical therapy and is recognized as a board-certified clinical specialist in Neurology by the American Board of Physical Therapy Specialties (ABPTS). Dr. Zuccaro was Clinical Manager of Physical therapy Services at St. Luke's/Roosevelt Hospital Center until she joined the faculty in 1997. Her primary teaching responsibilities include prosthetics & orthotics, physical examination and vestibular rehabilitation. Dr. Zuccaro has also taught in the physical therapy program at the Newark campus of the University of Medicine & Dentistry New Jersey and in the PT program at Touro College.
Academic Responsibilities:
Palpation Laboratory, Physical Therapy Examination I and II, Motor Learning and Motor Control II, Cardiovascular/Pulmonary Physical Therapy, Integumentary Physical Therapy: Prosthetics and Orthotics, Radiology, and Capstone Project I-IV.