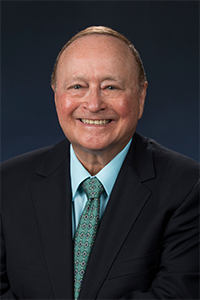 Mark H. Krotowski, MD
Clinical Associate Professor
Department of Family and Community Medicine
Dr. Mark Krotowski joined the department as a Clinical Associate Professor in 1979 serving as a community volunteer preceptor. After closing his medical practice, he joined the faculty and is now a part-time preceptor. During these years he supervised residents at our Family Medicine practice sites. Dr. Krotowski brings expertise in medical practice where he treated many diverse patients in our local community since 1976. He enjoys working with our residents and teaching them the "old school" skills of a family physician.
Dr. Krotowski completed his medical school training at Sackler Tel Aviv University Medical School in Israel in June 1976. He then completed a one year residency in Pediatrics and subsequently, Family Practice at Brookdale University Hospital in Brooklyn from 1976-1979.
Dr. Krotowski continues as Chair of the Department of Family Medicine (since 1996) at Brookdale University Hospital and serves as Chair of the Credentials Committee as he oversees the attending staff of that institution.
Dr. Krotowski is past President of the New York State Academy of Family Physicians (NYSAFP) and continues to serve on the Board and Leadership Commission of the Academy. He is also a member of the Medical Society State of NY (MSSNY), World Organization of Family Physicians (WONCA) and Society of Teachers of Family Medicine (STFM). Dr. Krotowski has also been listed by Castle and Connolly in their Top Doctors publications in the past.