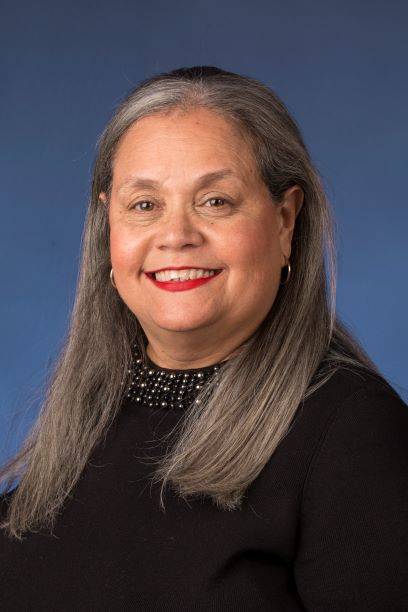 Clivia Torres, LCSW-R
Clinical Social Worker
Center of Excellence for Alzheimer's Disease
The Brooklyn Initiative to Develop Geriatrics Education (BRIDGE)
(718) 270-2003
(718) 270-2619
Clivia Torres, Bilingual Licensed Clinical Social worker earned her Bachelor of Arts in Sociology / Minor in Spanish from Fordham University. She obtained her Master's of Science - Social Work from Columbia University.
She has extensive working experience with the homeless population in NYC, families & children, and the geriatric population.
She worked with case management agencies and provided preventive care to families and children in Manhattan and the Bronx. She worked as a dialysis social worker for approximately three years before working for the City of New York in the HEAP program. She then transferred to work with the homeless population and worked for Operation Lend A Hand which rehoused homeless families into permanent housing.
After obtaining her Master of Science - Social Work, Clivia worked for the Department of Education as a Special Education School Social Worker in various capacities in Manhattan and the Bronx. The children she worked with were in Pre-K, elementary, and junior high school, and she was the intermediary between the schools and the families. She worked part-time for a non-profit foster care agency. Her primary responsibility was to ensure that children in foster care were not being neglected or abused while living with foster families. She did this for approximately two years and then proceeded to work with Early Intervention in Manhattan and the Bronx.
Clivia had the opportunity to work at Hostos Community College - CUNY Language Immersion Program for eleven years as a social worker/ therapist. Clivia started working at SUNY Downstate Health Sciences University as an LCSW-R - Care Manager in August 2016.
Education and Training
Columbia University - MSSW, Social Work
Fordham University - B.A. Sociology
Certifications and Licensure
New York State – Permanent Certification, School Social Worker, 1999
New York State – Permanent Certification, Bilingual School Social Worker, 1999
Seminar in Field Instruction – Yeshiva University, 2005 – 2006
Advanced Seminar in Field Instruction – Columbia University, January 2013
Positions
SUNY Downstate Health Sciences University, Center of Excellence for Alzheimer's Disease,August 2016 - Present
CUNY Language Immersion Program Counselor, Hostos Community College, Bronx, New York, June 2008 - August 2019
Bilingual School Social Worker, New York City Department of Education, New York, New York,January 1996 - June 2014
Bilingual Social Worker, Hand in Hand Developmental Inc., Early Intervention Program, New York, April 2003 – June 2005
Supervisor II, New York City Department of Homeless Services, Brooklyn, New York, September 1988 – January 1997
Social Work Intern, New York City Department of Homeless Services, Catherine Street Shelter, New York, New York, September 1995 – May 1996
Supervisor l, New York City Department of Homeless Services, Brooklyn, New York, November 1986 – October 1988
Caseworker, New York City Human Resources Administration, New York, New York, November 1983 - October 1986
Acceptance for the 2020 NASW National Conference,

Social Workers Make a Difference, with proposal "Looming Dementia Epidemic in Social Work Practice",

Maragret

Salmieri, I-Ting Cheng, Clivia Torres

University Without Walls, Telephone Programs for Older Adults, Dorot, "What is Depression and How to Obtain Help?", Clivia Torres, October 2019
Grants
HRSA 1 U1QHP33077­01­00 Cohen (PD)

Geriatric Workforce Enhancement Program

$750,000/year x 5 years

A five-year award to enhance interprofessional geriatrics education and healthcare in the Brooklyn, NY. This program targets healthcare trainees across the professions and Brooklyn's primary care providers.

Role: Care Manager

NYS DOH01-COEAD-2015 Cohen (PD);

Center of Excellence for Alzheimer's Disease at SUNY Downstate Medical Center.

A five-year effort to expand and improve the clinical services, care quality, and care outcomes for patients / caregivers with Alzheimer's Disease and Related Dementias across the New York City region.

Role: Care Manager

07/2019-06/2024

1/2016 – 12/2020