Welcome
SUNY Downstate Health Sciences University has an extensive and proud history as Brooklyn's premier academic medical center. The Department of Urology is part of a vast academic, clinical, and research network that is dedicated to keeping Brooklyn and all other New York City residents healthy and active.
Our department and accredited residency program is under the leadership of Chair, Dr. Jeffrey P. Weiss. Our program includes affiliations with renowned medical centers such as the SUNY Downstate - University Hospital of Brooklyn, Kings County Hospital Center, VA New York Harbor Healthcare System - Brooklyn Campus, South Nassau Communities Hospital, The Brooklyn Hospital Center (TBH), Coney Island Hospital, Memorial Sloan Kettering Cancer Center, and Children's Hospital of Philadelphia.
We invite you to learn more about our department services and graduate medical education residency program.
---
Message from The Chairman – Jeffrey P. Weiss MD, PhD, FACS
Thank you for your inquiry regarding our urology residency training program. Your interest is greatly appreciated! To learn more about our department, please continue to check out our website which will provide you with a greater overview of our program.
SUNY Downstate Health Sciences University is one of the largest health science centers in the United States and one of four such campuses within the 64-unit State University of New York, the largest multi-level system of public higher education in the nation. SUNY Downstate HSU is located on a 13-acre urban campus in the East Flatbush section of Brooklyn. The medical school traces its origins over 160 years and was the first medical school to incorporate the teaching of medicine at the hospital bedside. The "Downstate" era began in 1954 when President Dwight D. Eisenhower laid the cornerstone for the Basic Sciences Building. The medical school now is the largest in NY State. The complex was expanded in 1966 with the opening of Downstate University Hospital Brooklyn. Today, SUNY Downstate is the focal point of a health-care network that encompasses 18 hospitals and research institutions and more than 40 health-related facilities in Brooklyn, Manhattan, and beyond.
The Association of American Medical Colleges ranked Downstate ninth nationally in the number of alumni who hold full-time faculty positions in other medical schools. In terms of the number of alumni who are department chairs at other medical schools, Downstate was ranked highly nationally, as well. More physicians practicing in New York City have graduated from SUNY Downstate than from any other medical school. Downstate ranks among the very top in the nation for number of medical students accepted at urological residency training programs.
Exciting recent developments in the residency program include senior rotations at The Brooklyn Hospital Center, and Coney Island Hospital. Both institutions have greatly enhanced our resident's surgical experiences. Additionally, our PGY-4 has a fourth month immersion in Pediatric Urology at the Children's Hospital of Philadelphia, one of the world's pre-eminent healthcare centers for children. This aspect of our program has been impactful for our residents. Recent graduates from our program completed Fellowships in Pediatric Urology at Texas Children's Hospital in Houston, and the Fellowship in Pediatric Urology at Vanderbilt.
Since July 1, 2003 our Urology Chief residents have been rotating through the Memorial Sloan Kettering Cancer Center as acting fellows. In this capacity our residents have all the responsibilities and operating privileges of regular postgraduate fellows. This is in addition to the long-established four-month rotation for junior residents. The educational program at MSKCC is superb and features a weekly lecture on some aspect of basic science or clinical care of urologic malignancies. In addition, there is a weekly multidisciplinary uro-oncology conference.
Another exciting attribute of our department is the development of a robust Robotic Surgery Program at Kings County Hospital Center under the leadership of Dr. Andrew Winer. Robotic Surgery at KCHC features a dedicated Nurse Practitioner, who provides bedside assistant for all robotic cases, and a state of the art robotic simulator. Both developments have greatly enhanced our resident's robotic experiences at the junior and senior levels.
As for philanthropy, the Richard J. Macchia Resident Education Fund, established in honor of Downstate Urology's longstanding Chairman upon his retirement, was recently bolstered by a generous gift from its namesake Dr. Macchia, to more than double the endowment of the department's educational resources. Further, a generous bequest by legendary Uroradiologist Dr. Erich K. Lang has allowed the department to establish a fellowship in Basic Science Research. Our vanguard Lang Fellow is Frederick Okoye who will be working with Dean Mark Stewart and Dr. Rena Orman in the School of Graduate Studies.
I am seeking medical students with high mental and physical energy and enthusiasm to join our program. By applying to our program, you agree to contribute to the academic atmosphere of the department by proactive participation in our educational program and research efforts, including co-authorship of peer reviewed publications and acceptance of papers to be presented at local/national meetings.
This is an abbreviated overview of our department. Please understand that we will continue to make substantial changes in our program in accordance with feedback from housestaff and faculty. Each year I distribute Department-wide Guidelines (DWG) which govern all aspects of resident activities. A copy is available upon request. You are encouraged to continue browsing SUNY Downstate College of Medicine websites to discover all the exciting changes fostered by outstanding faculty and clinicians.
Sincerely,
Jeffrey P. Weiss, MD, PhD, FACS
Professor and Chair
Department of Urology
SUNY Downstate Health Sciences University
445 Lenox Road
Brooklyn, NY 11203
History of the Department of Urology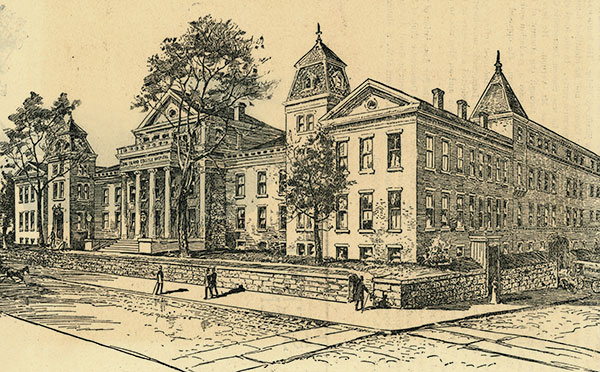 The history of this department dates to 1856 with the founding of the Brooklyn German General Dispensary. The name was changed to the Long Island College Hospital and Medical College on December 23, 1857. In 1930, the institutions were separated. Long Island College Hospital remained the same but the medical school was entitled the Long Island College of Medicine. In the early 1950s the campus of the medical school was moved to its current location and the name was changed to the SUNY Health Science Center at Brooklyn and again to its current name the SUNY Downstate Medial School.
As the art and science of urology developedm a urology division within the deprtment of surgery was formed. However, in 1965 the then urology division chief, R. Keith Waterhouse, succeeded in forming an independant department of urology. Interestingly, when the meical school moved to the current location there was no hospital. Thus, the multiple affiliations that the institution and the departments currently have are by design. It was never the intention of the administration to build a largbe monolithic university hospital. However, due to the efforts of the faculty a small university hospital was subsequently placed adjacent to the medical school. Its name is University Hospital-Brooklyn. It remains the smallest of hospitals in the department's residency program.
Upon Dr. Waterhouse's retirement in 1982, Dr. Richard Macchia was appointed as the ACGE program director and professor as well as interim chairman. He received final appointment as chairman in 1988.
Under Dr. Macchia's leadership the department and our residency training program has undergone many changes reflecting the changes in medicine as well as in medical education. In 1982 a U2 rotation through the Memorial Sloan Kettering Cancer Center (MSKCC) was initiated. The program at that time had four residents in each of three urology years as well as four residents in each of two pre-urology surgery years. Dr. Maccia changed the program to three residents in each year and added a fourth urology year. Several years ago, the configuration of the program was changed again reducing the pre-urology requirement to one while maintaining the four years of urology training.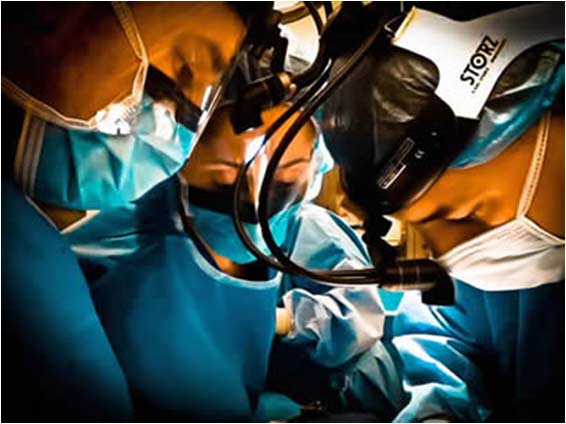 Dr. Macchia has also expanded the program from the origional University/Kings County Hospital and Brooklyn VA Hospital to include other institutions. This was a reflection of the philosophy and origional design of the medical school. This improved our cultural, social, financial, and faculty diversity. An important addition to the resident rotation was the invitation by MSKCC to send a urology-4 resident to that institution to function as a fellow for four months. We believe this invitation speaks highly of the quality of our residents and the training they receive in the PGY1 and first 3 urology years.
Our program has always been fully accredited my the ACGME.