Brooklyn Childrens Society of SUNY Downstate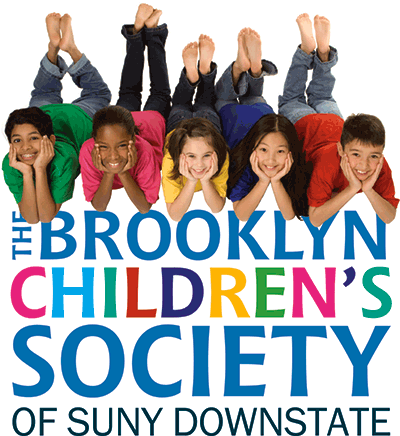 Welcome
Mission Statement
Enriching the lives of Children through support of Projects and Programs at SUNY Downstate whose goals are to enhance the health of Children in the Brooklyn Community.
---
Contact Us
Telephone: 718.270.6375
---
Donors
Miracle Makers Circle
Barbara Esposito and Ed Esposito
Founders Circle
Radha & Swaminathan Giridharan, MD
JoAnn Bradley, EdD
Sheela & Gobind Laungani, MD
Gloria B. Valencia, MD
Binita R. Shah, MD
Alicia & Madu Rao Family Foundation
Sharon A. Glick, MD
Joan Cracco, MD
Laura Bruno, MD
Geetha Chari, MD
Ivan Hand, MD
Anonymous
Sarojini & Sreedhar Rao, MD
Arthur L. Rose, MD
Henry Schaeffer, MD
Priyamvada Tatachar, MD
Tresa McSween, MD
Madhu Rajaram, MD
Ramesh C. Jhaveri, MD
Scott T.Miller, MD
Yogendra K. Saxena, MD
Evelyn and Stephen Wadowski, MD
Dr. Anne & Eric Morse
Dr. Asha & Mr. Yogesh Jain
Dr. Anastasios & Mrs. Nicole Drenis
Dr. Simon & Mrs. Lynne Rabinowitz
Virginia M. Anderson, MD
Stanley Fisher & Susan Estep-Fisher
Distinguished Circle
Christina Guillen, MD
Drs. Sandra & Morris Schoeneman, MD
Department of Emergency Medicine
Miriam Steinberg, RPA-C
Alexandra Reznikov, MD
Sydney C. Butts, MD
J. V. Aranda, M.D.
Guardian Circle
Drs. Sudhir & Sudha Parikh
Ninad Desai, MD
Laura Dattner, MD
Ingrid E. Dildy, MPH
Alithia Alleyne, CMHFA
Brigitte C. Desport, DPS, OTR/L, BCP, ATP
Rev. Dr. Kirkpatrick G. Cohall and Mrs. Sophia Cohall
James Gough, M.D. and Mrs. Maria Gough
M. Somasundaram, M.D.
Joanne S. Katz, PT, DPT, Ph.D.
Rainbow Circle
Alex Sternberg, ScD
Leonard Glass, MD
Sarah Rawstron Wisniewski, MD