NIMHD Director Headlines TRANSPORT Fifth Anniversary Symposium
Downstate's TRANSPORT (TRANSlational Program Of Health Disparities Research Training) marked its fifth anniversary on March 11 with a half-day symposium dedicated to "Advancing the Science of Community Engagement: Lessons Learned from COVID-19."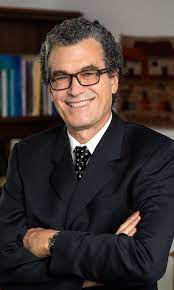 The virtual program featured distinguished guest speakers and thought-provoking panels. The plenary speaker, Eliseo Pérez-Stable, M.D., director, offered insights on the intersection of COVID-19 outcomes and health disparities. 
TRANSPORT is a $10M NIMHD-funded endowment grant Downstate received in 2017 to recruit and train researchers interested in health equity. Income from the endowment also supports impactful activities critical to addressing the lack of diversity in science and medicine.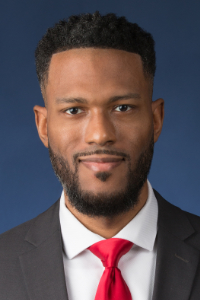 W. Marcus Lambert, Ph.D., Research Strategy and Operations associate vice president, noted that a critical element of creating a diverse scientific faculty is a welcoming, diverse campus environment. The TRANSPORT endowment facilitates this while also advancing community engagement.
The symposium focused on health equity and the pandemic. "We can't talk about community engagement without considering the totality of COVID-19," said Dr. Lambert. "Our approach to community-engaged research cannot remain the same. The science must change. The approach must change. It will require community partners coming together with academic partners to drive a new community-engaged science agenda."
Dr. Pérez-Stable emphasized the need to evaluate the fundamental factors that consistently determine health, using standardized measurements that do not simplistically rely on race and socioeconomic factors to explain health discrepancies. "We need to facilitate science discovery with big data. Finally, we need to implement what we know to promote health equity," he advised. 
The agenda included symposia panels included, "What is Community Engagement? The Evolution of Community Engagement in Healthcare", "Community Engagement Models: How Have We Engaged the Community Thus Far?," and "Future Directions and Capacity Building."
TRANSPORT principal investigators include president Wayne J. Riley, M.D., MPH, MBA, MACP, Department of Medicine chair Moro Salifu, M.D., MBA, MACP, Diversity Education and Research associate dean Carla Boutin-Foster, M.D., MSc, and Dr. Lambert.
Thank you to the faculty members who participated in the symposium, including Department of Medicine and STAR Program nurse scientist and postdoctoral associate Portia Thomas, DNSC, RN-CNE-MPH; Community Health Sciences assistant professor Azure Thompson, DrPH, MPH; Medical Informatics assistant professor Adiebonye Jumbo, Ph.D.; Health Policy and Management associate professor and chair Thomas I. Mackie, Ph.D., MPH; Community Health Sciences associate professor and associate dean Aimee Afable, Ph.D., MPH; Obstetrics and Gynecology Health Equity director and Quality Improvement and Innovation vice-chair Christina Pardo, M.D., MPH, FACOG; Community Health Sciences assistant professor and assistant dean Marlene Camacho-Rivera, ScD, MS, MPH; Arthur Ashe Institute for Urban Health chief executive officer Marilyn Fraser, M.D., and Division of Research Development executive director M. Gabe Rodriguez.
Thank you to CME Office director Edeline Mitton, M.Ed., CME conferences director Judith Ruddock, as well as Brooklyn Health Disparities Center director of operations Pamela D. Straker, Ph.D., and research education coordinator Lakia Maxwell, MSCH—both of whom served on the Symposium Planning Committee.