Digital Signage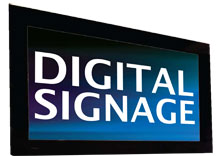 Downstate now offers Digital Signage to allow campus members to share information about scheduled events and items of general interest.
The monitors are located in the following areas
(more will be available in the future):
Basic Sciences Building Lobby and Health Science Education Building
450 Clarkson Avenue and 395 Lenox Road
University Hospital of Brooklyn
445 Lenox Road Lobby and Gift Shop Corridor
470 Clarkson Avenue OPD Entrance and Emergency Services Waiting Rooms
Announcements can be displayed on all campus monitors, or on hospital only monitors. It is not possible to run posts on a single monitor.
Since the digital signage system only provides space for brief announcements, campus members are encouraged to continue to submit news about coming events, professional achievements, publications, and other happenings to Institutional Advancement's Announcements Newsletter or to UHB's monthly employee newsletter, What's Up At Downstate.
For further information, visit the Guidelines page.