Posters
First, check with conference organizers on their specifications of size and orientation, before you start your poster. You must make note of the maximum poster size and display area, the orientation, horizontal format (landscape) or vertical format (portrait). Bear in mind that you do not need to fill the whole space allocated by some organizers (i.e. 4 x 8 ft).
Re-write your paper into poster format i.e. simplify everything and avoid data overkill. The title, headlines and subheadings should be short, yet meaningful. The content should be concise, to the point, and well organized, presenting only enough data to support your conclusions.
Do a spell-check and have someone else proofread your poster, before you bring it to Biomedical Communications. Photos, graphs, diagrams and logos can easily be imported into your poster from scans and existing files. When scanning, make sure to use an appropriate resolution (150 dpi at final printed size). Large files can always be minimized without compromising the integrity of the image. However, be aware of "resolution overkill" when scanning, as it may result in unnecessarily enormous file sizes.
Output and Design Costs
Photographic paper posters – $25.00 per linear ft. (eg. 4ft poster is $100.00)
Water resistant fabric – $35.00 per foot
Traveling tubes (44") – $5.00 each
Design and Layout – $50 per hour
Scanning – $7 per scan
Please establish payment (purchase requisition, grant, check) with our front office (Lila Jones 718 270-7550).
Turnaround times can be 24 hrs or less once final approval has been given.
Design Advice
The design should be visually appealing, utilizing the capabilities of color, graphics and typography to communicate your poster. A clear, simple, uncluttered arrangement is the most attractive and the easiest to read.
Color should be used sparingly, to provide contrast. The featured parts of the poster can be highlighted with warm colors, and the less important parts can be done in cool colors.
Illustrations should be simple and eye-catching, with unnecessary detail left out. If possible, avoid long numerical tables. Convert complex tables to graphs or charts. Use photographs or colorful graphs wherever possible.
Photos should be enlarged enough to show relevant details.
Patient confidentiality must be protected. No names should appear in illustrations.
Headings of more than six words should be in upper and lower case, not all capitals.
Use bold characters to stress your point.
When laying out your poster leave "breathing space" around the text. This increases legibility.
Use plain fonts such as Arial, Helvetica, Times New Roman, or Univers.
All body text should be the same size and style of font.
Keep body text left aligned.
Columns should not vary in width.
What You Should Bring to Biomedical Communications if We are Doing the Design and Layout
Try to allow about 2 weeks to produce the final poster. Many of your colleagues are presenting at the same meeting or at conferences taking place at approximately the same time. Priority is based on the order a poster session is given to us in its entirety. Rush surcharges will be imposed if a poster session requires evening or weekend work. Try to submit all the material at once and with editing completed BEFORE you give us the material.
Provide text in Microsoft Word.
Any graphics must be in the following file formats, which we will extract/convert to formats, which can be placed into the poster document:
Excel charts and graphs
PowerPoint slides (graphics only)
Jpeg or tiff images. Jpeg and tiff are to be high quality and an adequate file size of at least 150 dpi at image's final size in poster.
EPS files with fonts embedded or use common font (Arial, Helvetica, Times Roman).
We can also scan your photos, graphs, diagrams and logos, as well as, import existing files into the poster document.
If special logos are required, make sure they are NOT taken from the web since that resolution will be too low for printed posters (images from the Web are almost always unsuitable for printing as the resolutions are too small). Also please be aware that it is illegal to download images from websites without prior, written permission.
In lieu of files, which might be too low in resolution, you may submit a hard copy, which we will scan.
You may present us with a preferred layout but that may not be possible to be followed exactly because of other considerations.
After we do the initial layout, we will present you with a color proof for review and to mark up for any final corrections and/or changes. We will do those while you're here, or, if corrections are more extensive, ask you to review a second proof later. If getting here is inconvenient, we CAN provide you with an Acrobat PDF file proof, but indicating corrections from an electronic document can be more time consuming.
Prior to final printing of the large poster, we will need your signature on the color proof indicating that you have carefully proofed the material and have given your approval to go to print.
We prefer to allow 2-3 days for final printing of the large poster, and we have a backup printer to assure that all deadlines are met. We supply a tube in which to carry your poster to the presentation.
Downstate Powerpoint Templates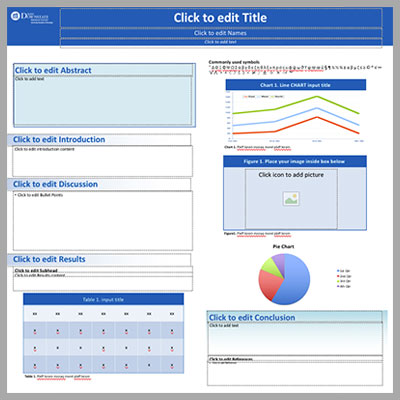 36W x 36H 2 column vertical
Download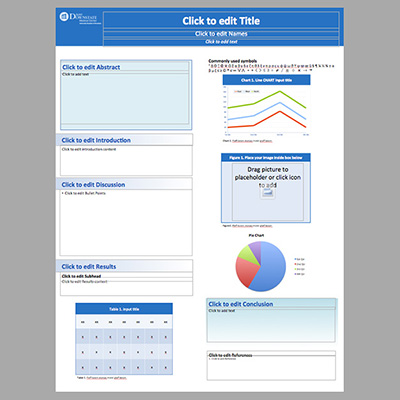 36W x 48H 2 column vertical
Download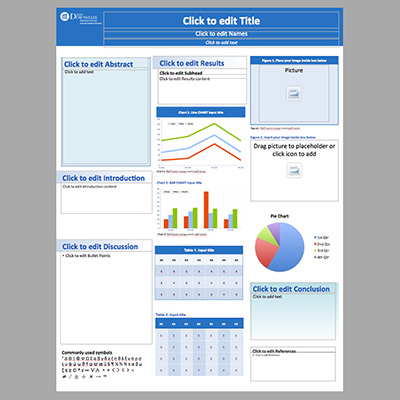 36W x 48H 3 column vertical
Download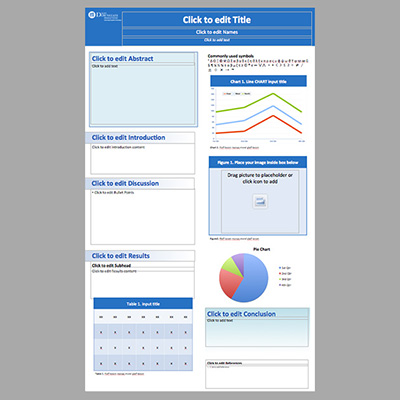 36W x 60H 2 column vertical
Download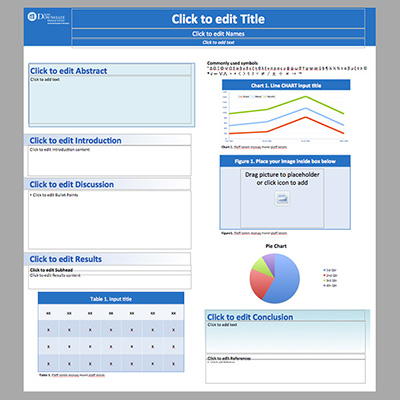 44W x 48H 2 column vertical
Download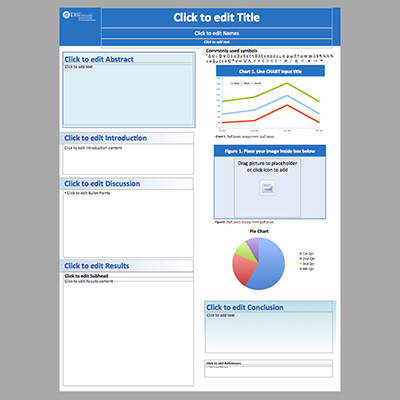 44W x 60H 2 column vertical
Download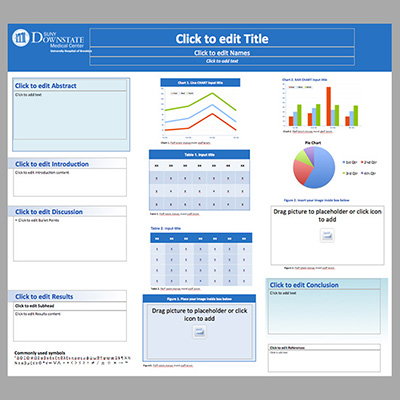 48W x 44H 3 column horizontal
Download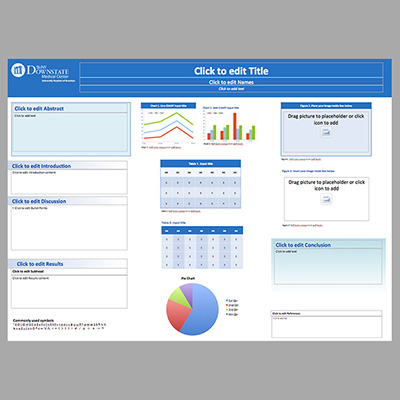 60W x 44H 3 column horizontal
Download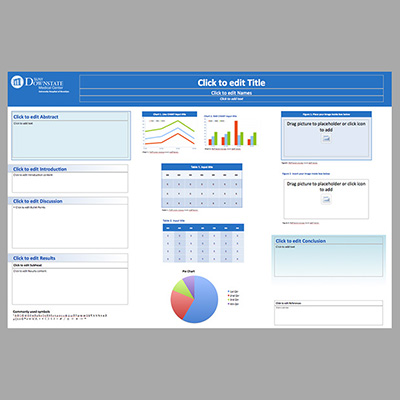 66W x 44H 3 column horizontal
Download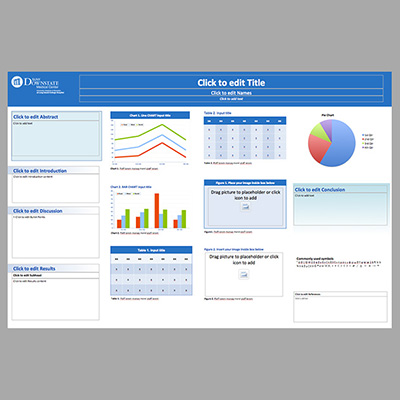 66W x 44H 4 column horizontal
Download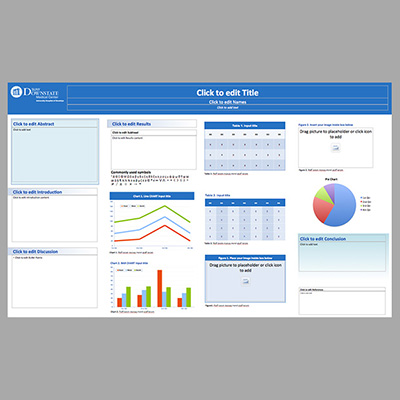 72W x 44H 4 column horizontal
Download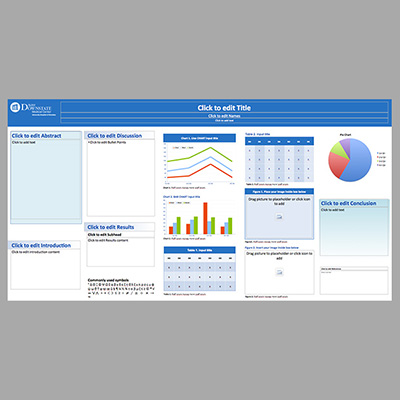 84W x 44H 5 column horizontal
Download
Examples