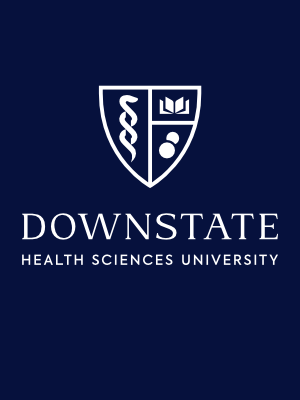 Azure Thompson, DrPH, MPH
Assistant Professor
Department of Community Health Sciences
Department of Health Policy and Management
(718) 270-1790

(718) 270-2533
Academic Qualifications:
DrPH: Columbia University Mailman School of Public Health
MPH: Columbia University Mailman School of Public Health
Post-Doctoral Fellowship: National Institute of Mental Health, Rutgers University
Background and Expertise:
Dr. Thompson is an Assistant Professor in the Departments of Community Health Sciences and Health Policy and Management in the School of Public Health. She holds a DrPH and MPH in Sociomedical Sciences from Columbia University and a B.A. in journalism from Howard University. Prior to her appointment in the School of Public Health, Dr. Thompson was Associate Director of Policy Research and Analysis and Research Scientist at The National Center on Addiction and Substance Abuse. She has also been on faculty as an Associate Research Scientist in Psychiatry and a scholar in the NIH ORWH's career development program in women's health and addictive behaviors at Yale University, a NIMH postdoctoral trainee in mental health services research at Rutgers University, a NIDA predoctoral trainee in drug abuse research at the National Development and Research Institute, Inc. and a W.K. Kellogg Fellow in Health Policy Research.
Dr. Thompson's research focuses on the social determinants of substance use and related psychiatric problems, with a particular emphasis on racial/ethnic minority women in urban settings. She is particularly interested in studying life course risk and protective factors associated with substance use among black women, and the intersection of these factors with neighborhood and policy environments. Through this research, she seeks to inform the development of programs and policies that contribute to the elimination of health disparities, particularly those related to addiction. She is currently conducting research on the determinants of tobacco use among young adult black women, including an examination of the influence of exposure to tobacco marketing and access to tobacco retail on tobacco use behaviors. She does this research by conducting epidemiological studies using nationally representative data sets, as well as studies using primary data collected through survey, qualitative and field research methods.