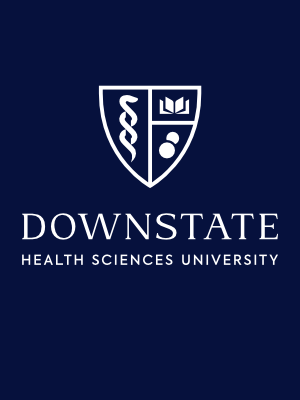 Kameelah Tigaris, MD
Director of Cytology Laboratory
Department of Pathology Kings County Hospital Center
Education and Training
2002-2006 - Robert Wood Johnson Medical School University of Medicine and Dentistry New Jersey Doctorate of Medicine
1997-2002 - Rutgers University, Cook College Bachelor of Science, Biological Sciences
Post Doctoral Training
2010/2011 - Leopold G. Koss, M.D. Division of Cytology Montefiore Medical Center/Albert Einstein College of Medicine Cytology Fellow
2006-2010 - Montefiore Medical Center/Albert Einstein College of Medicine
Anatomic and Clinical Pathology Residency
Chief Resident of Anatomic and Clinical Pathology, July 2009 – June 2010
Certification and Lisencure
2019 - NYS DOH: Certificate of Qualification in Cytopathology and Histopathology
2011 - American Board of Pathology: Cytopathology
2010 - American Board of Pathology: Anatomical and Clinical Pathology
2010 - New York State Medical License full, unrestricted
2012 - New Jersey State Medical License full, unrestricted
2014 - California State Medial License full, unrestricted
Guo-Xia Tong MD, PhD, Kameelah Broadway MD, Qing Chang MD, PhD, Fanyi Kong MD, Diane Hamele-Bena MD. Metastatic Insular Thyroid Carcinoma Masquerades as Neuroendocrine Tumor in Lung on CT-Guided Fine Needle Aspiration Biopsy Diagnostic Cytopathology 44: 857–859
Arce J, Broadway K, Somma J, Khader S. A Case of Plasmablastic Lymphoma Diagnosed on Liquid-Based Pap test. Diagnostic Cytopathology. 42:956–958.
Sunit S Jariwala, Ariel A Benson, Payal P Patel, Adam A Friedman, Kameelah Broadway. An Unusual Association between Sweet's Syndrome and Metastatic Papillary Follicular Thyroid Carcinoma. Ann Dermatol 25 (1):84-87.
Kang BP, Fasipe B, Broadway K, Chegounchi M, Meggs L, Malhotra. Protein Kinase C Signaling and Expression of the Diabetic Cardiac Phenotype. Atherosclerosis, Hypertension and Diabetes. Springer. 2003. pgs 409-426.