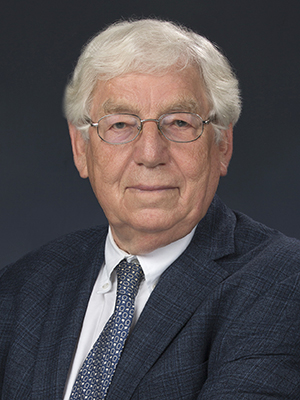 Josef Michl, MD
Assistant Professor
Department of Pathology
Office
SUNY Health Science Center at Brooklyn, MSC 25
450 Clarkson Avenue
Brooklyn, NY 11203
Office: BSB 4-122
Education and Training
Johannes Gutenberg Universitat, Mainz, Germany, Doctor of Medicine (1970)
Humanistisches Gymnasium, St. Stephan, Augsburg, Germany, Graduation (1962)
Research Summary
My research interests include host defense, infections, tumors, carcinogenesis, exocrine pancreas, early diagnostic, therapeutic tools, using cellular, molecular, biochemical and immunological approaches.
Ghanny, S, L Nie, D Tan, I Predescu, N Pantsulian, P Philbert, G Chrousos, C Stratakis, J Michl, F Lacbawan, C Sultan, A Bhangoo, and S Ten. (2011) Gucocorticoid resistance (GR) is a novel reason for polycystic ovarian syndrome. Hormone research in Pediatrics, 76 (Suppl.2):p210
Pincus, MR, M Fenelus, E Sarafraz-Yazdi, V Adler, WB Bowne and J Michl. (2011) Anti-cancer peptides from Ras-p21 and p53 proteins. Current Pharmaceutical Design, 17: 2677-2698; PMID:21728981.
Sarafraz-Yazdi, E, WB Bowne, V Adler, A Wagreich, V Shteyler, V Wu, K Sookraj, A North, R Rudolph, M Frankel, W Oxberry, MR Pincus, and J Michl. (2010) MDM2 protein variants expression in the plasma membrane of cancer cells: A target for the anti-cancer peptide PNC-27. Proceedings of the American Association of Cancer Research, 51: 1401.
Sarafraz-Yazdi, E and J Michl. (2012) Anti-cancer peptides. In: "Encyclopedia of Cancer", edt. M. Schwab. Berlin-Heidelberg-New York: Springer Verlag.