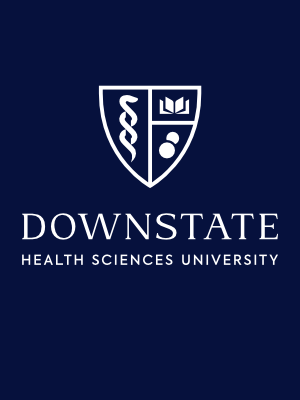 Shennan Aibel Weiss, MD, PhD
Assistant Professor
Department of Neurology, Epilepsy Division
Physiology and Pharmacology
Dr. Weiss is a physician scientist with fellowship training in Epilepsy. His research focuses on understanding the basic mechanisms of how the brain generates seizures at the cellular and network level. Dr. Weiss' clinical research is focused on improving outcomes for patients who undergo epilepsy surgery.
Education & Training:
University of California, Los Angeles
6/2014-5/2016
Epilepsy Fellowship
New York Presbyterian, Columbia University
6/2011-5/2014
Neurology Residency.
New York Presbyterian, Columbia University
6/2010-5/2011
Internship. Internal Medicine.
Albert Einstein College of Medicine
5/2002-5/2010
M.D.
Albert Einstein College of Medicine
5/2002-5/2008
Ph.D. Neuroscience.
Pomona College
8/1997-05/2001
B.A., Molecular Biology.
Clinical Subspecialty:
Epilepsy
Research Interests:
Neurophysiology

Neuroimaging

Machine Learning

Single Neuron Studies

High-Frequency Oscillations
Other Languages Spoken:
SUNY Downstate
Weiss SA, Staba RJ, Sharan A, Wu C, Rubinstein D, Das S, Waldman Z, Orosz I, Worrell G, Engel J Jr, Sperling MR. Accuracy of high-frequency oscillations recorded intraoperatively for classification of epileptogenic regions. Sci Rep. 2021 Nov 1;11(1):21388. doi: 10.1038/s41598-021-00894-3.
Li L, Kumar U, You J, Zhou Y, Weiss SA, Engel J, Bragin A. Spatial and temporal profile of high-frequency oscillations in posttraumatic epileptogenesis. Neurobiol Dis. 2021 Nov 3;161:105544. doi: 10.1016/j.nbd.2021.105544.
Kapinos G, Desai MJ, Weiss SA, Valsamis HA.Biochemical underpinning of Lateralized Periodic Discharges: Regional glutamate overload? Epilepsy Res. 2020 Nov;167:106442.
Rubinstein DY, Camarillo-Rodriguez L, Serruya MD, Herweg NA, Waldman ZJ, Wanda PA, Sharan AD, Weiss SA*, Sperling MR*. Contribution of left supramarginal and angular gyri to episodic memory encoding: An intracranial EEG study. Neuroimage. 2021 Jan 15;225:117514. doi: 10.1016 / j.neuroimage.2020.117514. Epub 2020 Nov 1. * shared senior authorship