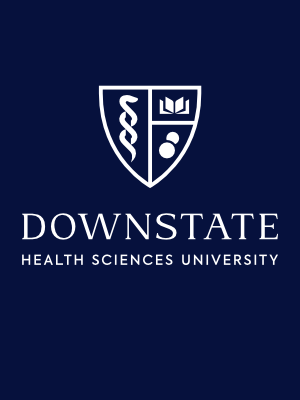 Satyakam Bhagavati, MD
Associate Professor of Neurology

We are interested in novel methods to regenerate skeletal muscle. We focus primarily on direct switching of cell fate using a strategy of lineage reprogramming, triggered by key myogenic developmental regulators delivered as synthetic modified RNAs or recombinant proteins, both in vitro and in in vivo murine models of skeletal muscle disease. Uniquely generated myogenic progenitor cells are tested for anatomical integrity, ability to differentiate normally and their capacity to regenerate physiologically normal skeletal muscle.
S. Bhagavati, PJ Maccabee, W.Xu. Neurofilament light chain gene (NEFL) mutation Pro22Ser can be associated with mixed axonal and demyelinating neuropathy.

J of Clin Neurosciences. 2009 Jun; 16 (6): 830-831.
S. Bhagavati, J.Choi. Frequent hemorrhagic lesions in cerebral toxoplasmosis in AIDS patients.

J Neuroimaging

2009 April; 19(2) 169-173.
S. Bhagavati, J. Choi. Intramedullary cervical spinal cord sarcoidosis.

Spinal Cord

, 2009 Feb; 47(2): 179-181.
S. Bhagavati, J Choi. Rapidly progressive cerbrovascular stenosis and recurrent strokes followed by improvement in HIV vaculopathy.

Cerebrovasc Dis

2008; 26(4): 449-452.
S. Bhagavati

. Marked hyperphagia associated with total loss of satiety in Alzheimer's dementia.

J of Neuropsych and Clin Neurosci.

2008; 20(2): 248-249.
S. Bhagavati, F.Chum, J.Choi. Hypertensive encephalopathy presenting with isolated brain stem and cerebellar edema.

J Neuroimaging. 2008 Oct: 18(4): 454-456.
S. Bhagavati, J.Choi. Atypical cases of posterior reversible encephalopathy syndrome: Clinical and MRI features.

Cerebrovasc Dis

2008; 26(5): 564-6.
S. Bhagavati, J.Choi. Reversible basal ganglia and amygdala lesions in central nervous system lupus.

Journal of Rheumatology

2008 Dec; 35(12): 2451-3.
S. Bhagavati. Stem cell based therapy for skeletal muscle diseases.

Current Stem Cell Research and Therapy,

2008 Sep: 3(3): 219-228.
S. Bhagavati, PJ Maccabee, G.Chari. Is cerebral involvement an occasional feature of musclespecific kinase antibody-positive syndrome.

Eur J of Neurology

2007 Aug ; 14(8): e21-e22.
S. Bhagavati, X. Song, et al. RNAi inhibition of Pax3/7 expression leads to markedly decreased expression of muscle determination genes.

Mol Cell Biochem. 2007 Aug; 302(1-2): 257-262.