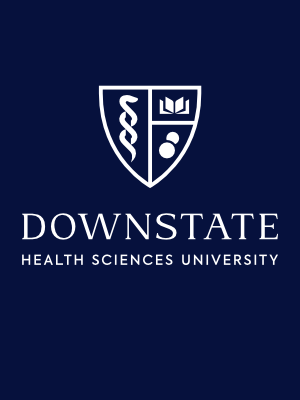 Dennis Torre, PT, PhD
Assistant Professor
Physical Therapy
School of Health Professions
718-270-7715
718-270-7439
Dr. Dennis Torre has been a NYS licensed physical therapist since 1984. In the early stages of his career he worked with adults in acute care/rehabilitation, nursing home geriatrics, and out-patient orthopedics. Later on, and for the major part of his clinical experience, he worked in center-based preschool with children with developmental delays, having in 1995 completed the 8-wk NDT Certification course in Children with Cerebral Palsy. From 08/2014-01/2019, he did some occasional per diem work in an adult out-patient setting with both orthopedic and neurologically involved patients. While practicing in these various physical therapy settings, he served as a clinical instructor on several occasions.
On December 20, 2017 he was awarded a PhD in Health Sciences with a specialization in Movement Science from the School of Health and Medical Sciences, Department of Inter-professional Health Sciences & Health Administration at Seton Hall University. His dissertation manuscript "Effects of Direction Time Constraints and Walking Speed on Turn Strategies and Gait Adaptations in Healthy Older and Young Adults" can be viewed on the Seton Hall University Dissertation and Theses (ETD) http://scholarship.shu.edu/dissertations/2445/
Dr. Torre's experience as an educator began in January 2010 shortly after initiating his graduate studies at Seton Hall. From 2010-2016, he served as an adjunct lab instructor for the spring semester Kinesiology course to first year DPT students at Seton Hall University; and between 2010-2012 he also served as an adjunct lab instructor for the fall semester Therapeutic Exercise course to the second year DPT class. In the summer of 2016, he was the adjunct instructor for the first trimester of the Kinesiology curriculum. Beginning in late-August 2017, he began serving in the physical therapy program at SUNY Downstate as an adjunct instructor in a few different capacities including the four-week program in basic musculoskeletal examination to first year medical students; guest lecturer for Motor Control & Motor Learning II & Neuromuscular Physical Therapy, and primary instructor for Motor Control & Motor Learning I to second year DPT students. In fall 2018 he was honored to become a part-time faculty at SUNY Downstate in the Physical Therapy program teaching in the Motor learning/Neuromuscular track. In an effort to stay current with his teaching responsibilities, in early March 2019 he completed the NDT/Bobath Certificate Course in the Management of Adults with Stroke and Brain Injury; and in May 2020 he completed the LSVT Big Certification Course.
With regards to his future research interests, he continues to have a genuine passion for the study of gait-related motor control issues, particularly with implications for fall prevention in the elderly. Additionally, he is interested in gait issues related to stroke. As his doctoral dissertation explored gait on a spatial-temporal level, in the future he hopes to pursue motor control issues on deeper levels including that of kinematics and kinetics. He is very excited to be part of the School of Health Professions at SUNY Downstate.