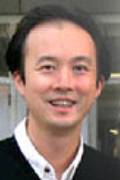 Ming Zhang, MD, PhD
Research Associate Professor
Department of Anesthesiology
Department of Cell Biology
(718) 270-1413
(718) 270-3928
Innate Immunity and Ischemia / Reperfusion Injury:
My laboratory is devoted to basic science research of ischemia/reperfusion (I/R) injury, and we also collaborate with scientists/clinicians to translate our findings into clinical study of I/R injury. Besides animal models of I/R injury, we team up with anesthesiologists, cardiac surgeons, cardiologists, transplantation experts to develop multiple projects in basic science, translational and clinical research on cardiovascular diseases and transplantation rejection. This area of research in my lab is funded by NIH.
The second major research area of my lab is to investigate the cause of preeclampsia, a pregnancy disease with high prevalence among African American women whom SUNY Downstate serves. My lab has teamed up with physicians to study the profile of inflammation in these patients and the project has been funded by New York State and SUNY Downstate President award.
Lab Members:
Vincent Trivigno, MD, (ECRIP fellow)
Aiying Wang, MS, (Research Scientist)
Jolin Junying Liu, MD, MS (Research Specialist)
Xing Li, MS (Research Assistant)
Foramben Patel (MS graduate student of Long Island Univ.)
Sun Mei Liu (DMC Alumni Research Scholarship funded medical student)
Muhammad Azhar, MD (Research Fellow)
Shujing Lin, MD (Research Fellow)
Velickovic I., Dalloul M., Wong K. A., Bakare O., Schweis F., Garala M., Alam A., Medranda G., Lekovic J., Shuaib W., Tedjasukmana A., Little P., Hanono D., Wijetilaka R., Weedon J., Lin J., Toledano R. D. and Zhang M., 2015. Complement factor B activation in patients with preeclampsia. Journal of Reproductive Immunology 109, 94-100. [Full Text]
Charlagorla P., Liu J., Patel M., Rushbrook J. I. and Zhang M. Loss of plasma membrane integrity, complement response and formation of reactive oxygen species during early myocardial ischemia/reperfusion. Mol Immunol, 2013; 56, 507-512. [Full Text]
Zhang M, Hou Y, Cavusoglu E, Lee D, Steffensen R, Yang L, Bashari D, Villamil J, Moussa M, Fernaine G, Jensenius J, Marmur J, Ko W, Shevde K. MASP-2 Activation is Involved in Ischemia-related Necrotic Myocardial Injury in Humans. Int J Cardiol, (in press).
Schwaeble WJ, Lynch NJ, Clark JE, Marber M, Samani NJ, Ali YM, Dudler T, Parent B, Lhotta K, Wallis R, Farrar CA, Sacks S, Lee H, Zhang M, Iwaki D, Takahashi M, Fujita T, Tedford CE, Stover CM. Targeting of mannan-binding lectin-associated serine protease-2 confers protection from myocardial and gastrointestinal ischemia/reperfusion injury. Proc Natl Acad Sci USA, 2011;108:7523-8. [Full Text]
Lee H, Green DJ, Lai L, Hou YJ, Jensenius JC, Liu D, Cheong C, Park CG, Zhang M. Early complement factors in the local tissue immunocomplex generated during intestinal ischemia/reperfusion injury. Mol Immunol, 2010;47:972-1. [Full Text]
Lai L, Lee D, Ko W, Shevde S, Zhang M. Deficiency of complement factor MBL in a patient required cardiac surgery after an acute myocardial infarction with underlining chronic lymphocytic leukemia. Int J Cardiol, 2010;139:e24-26. [Full Text]
Hou YJ, Lee DC, Ko W, Kim A, Lee J, Shevde K, Zhang M. Perioperative mannan-binding lectin (MBL) patterns in cardiac surgery may correlate with the clinical outcomes in MBL deficient patients. Ann Thorac Surg, 2010;90:1357-8. [Full Text]
Chiu IM, Phatnani H, Kuligowski M, Tapia JC, Carrasco MA, Zhang M, Maniatis T, Carroll MC. Activation of innate and humoral immunity in the peripheral nervous system of ALS transgenic mice. Proc Natl Acad Sci USA. 2009;106(49):20960-20965. [Full Text]
Zhang M, Alicot EM, Carroll MC. Human natural IgM can induce ischemia/reperfusion injury in a murine intestinal model. Mol Immunol, 2008;45:4036-9. [Full Text]
Zhang M, Takahashi K, Alicot EM, Vorup-Jensen T, Kessler B, Thiel S, Jensenius JC, Ezekowitz RA, Moore FD, Carroll MC. Activation of the lectin pathway by natural IgM in a model of ischemia/reperfusion injury. J Immunol, 2006;177:4727-34. [PubMed]
Zhang M, Michael LH, Grosjean SA, Kelly RA, Carroll MC, Entman ML. The role of natural IgM in myocardial ischemia-reperfusion injury. J Mol Cell Cardiol, 2006;41:62-7. [PubMed]
Zhang M, Alicot EM, Chiu I, Li J, Verna N, Vorup-Jensen T, Kessler B, Shimaoka M, Chan R, Friend D, Mahmood U, Weissleder R, Moore FD, Carroll MC. Identification of the target self-antigens in reperfusion injury. J Exp Med, 2006;203:141-52. [Full Text]
Chan RK, Verna N, Afnan J, Zhang M, Ibrahim S, Carroll MC, Moore FD, Jr. Attenuation of skeletal muscle reperfusion injury with intravenous 12 amino acid peptides that bind to pathogenic IgM. Surgery, 2006;139:236-43. [PubMed]
Zhang M, Austen WG, Jr., Chiu I, Alicot EM, Hung R, Ma M, Verna N, Xu M, Hechtman HB, Moore FD, Jr., Carroll MC. Identification of a specific self-reactive IgM antibody that initiates intestinal ischemia/reperfusion injury. Proc Natl Acad Sci USA, 2004;101:3886-91. [Full Text]