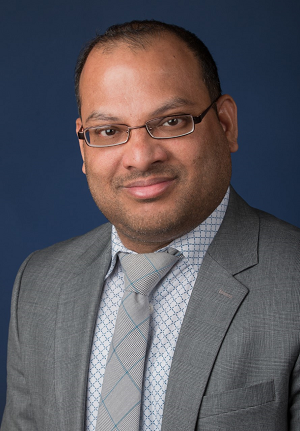 Md Mamunur Rahman, MD
Patient Care Associate / Research Assistant
Center of Excellence for Alzheimer's Disease
Psychiatry
Background and Expertise:
Md Mamunur Rahman, a native of Brooklyn's Bedford-Stuyvesant neighborhood, completed his High School education at Franklin Delano Roosevelt (FDR) High School in Brooklyn, New York. He received his Bachelor of Science (B.S.) degree from Brooklyn College of the City University of New York (CUNY) in Health and Nutrition Sciences. He received his Master's degree in Public Health (MPH) from Walden University of Minneapolis, Minnesota. Finally, he received his Doctor of Medicine (M.D.) degree from the American University of Antigua College of Medicine (AUA) in Osbourn, Antigua & Barbuda. He completed his third and fourth year of medical education clerkships in New York City Hospitals, including Wyckoff Height Medical Center, Kingsbrook Jewish Medical Center, Interfaith Medical Center, and Richmond University Medical Center. He has also completed a six-month-long clinical Externship at the Jamaica Hospital Medical Center in Queens, New York. He is ECFMG certified and currently applying for medical residency in the U.S.
Dr. Rahman currently works in support of New York State Department of Health-funded Center of Excellence for Alzheimer's Disease (CEAD) as a Patient Care Assistant and Research Assistant.
In addition to his dedication to patient care, Dr. Rahman is also dedicated to academic works and publishing. He has published articles in psychiatry and is currently working on a few exciting projects.
Dr. Rahman is fluent in Bengali, English, and Hindi.