College of Nursing Appoints Three New Faculty Members
The College of Nursing has onboarded three new faculty members for the spring semester. Each brings a wide range of academic and clinical experiences to Downstate. All three previously served at Downstate as adjunct faculty.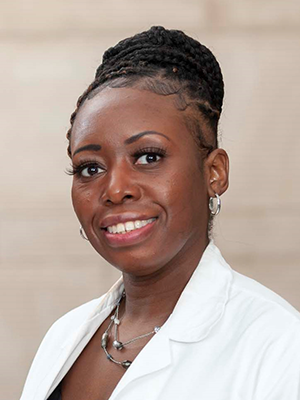 Sincere S. McMillan, D.N.P., MS, RN, ANP-BC, joins the college as a full-time associate professor and is the lead faculty member for health assessment and adult primary care courses for the Family and Women's Health Nurse Practitioner master's degree programs. Dr. McMillan works concurrently as a nurse practitioner in the Department of Geriatric Medicine at Memorial Sloan-Kettering Cancer Center. In this role, she provides medical management for hospitalized older adults. She has also developed geriatric oncology education programs for advanced practice nurses.
Dr. McMillan began her career as an RN in 2006 after graduating magna cum laude from Adelphi University. She graduated from the Rory Meyers College of Nursing at New York University earning the master's in Adult Health in 2009, and received her Doctor of Nursing Practice degree from Walden University in 2019. She has written and lectured widely on topics related to geriatric oncology.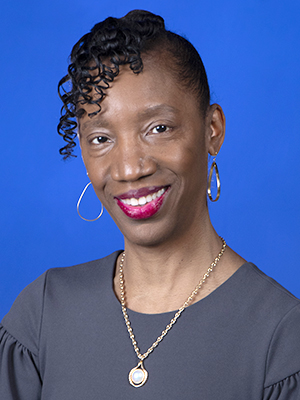 June C. Paul, D.N.P., MPH, CNM, FNP-BC, is a certified nurse-midwife joining the College of Nursing faculty as a part-time clinical associate professor. Dr. Paul has served on the staff of New York-Presbyterian Hospital as a nurse practitioner since 1989, caring for ante-and post-partum high-risk patients. She earned her bachelor's and master's degrees and a certificate in Nurse-Midwifery from Downstate. Dr. Paul also earned the MPH focusing on International Family Planning and Services from Columbia University and a Doctor of Nursing Practice from the Frances Payne Bolton School of Nursing at Case Western Reserve University.
Dr. Paul has substantial clinical experience, having served as a medical-surgical, operating room, labor and delivery, and post-anesthesia care nurse. She has also served as a clinical preceptor to midwifery and nurse practitioner students and medical residents. Dr. Paul has held adjunct faculty appointments at Downstate, Columbia University, and St. Georges University in the West Indies, and also mentored nursing students at CUNY/Medgar Evers College.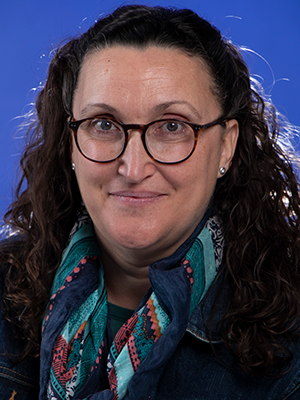 Marie-Claire Rosenberg Roberts, Ph.D., MS, MPA, RN, who currently works as an adjunct instructor of Medical-Surgery Medicine and Statistics in the School of Health Professions' Diagnostic Imaging Program, joined Downstate as a full-time clinical associate professor in the College of Nursing, teaching Health Assessment, and Evidence-Based Practice and Research.
Dr. Rosenberg Roberts earned the doctorate in Health Policy and Clinical Practice, and a master's in Biostatistics and Quality Improvement from Dartmouth College, an MPA from Clark University-Israeli Branch, and a bachelor's degree in Nursing from the University of Tel Aviv. 
Dr. Rosenberg Roberts has held academic positions at Touro College, Pace University, and New York University. She has also worked as a research associate at the Dartmouth Institute of Health Policy and Clinical Practice in New Hampshire. Her research interests include patient outcomes measurement and evaluation, workforce issues, and health policy related to nursing practice.
Please join me in wishing great success to our new colleagues!