School of Health Professions
Dr. David Kaufman Awarded $900k Grant for COVID Info Technology Research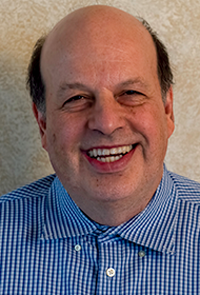 In exciting news, I am pleased to share that David Kaufman, Ph.D., FACMI, Clinical Associate Professor for the Medical Informatics Program in the School of Health Professions, was awarded a $895,000 grant for his proposal, "Evaluating and Enhancing Health Information Technology for COVID-19 Response Workflow in a Specialized COVID-19 Hospital in a Medically Underserved Community" that will be funded by the Agency for Healthcare Research and Quality (AHRQ)!
Dr. Kaufman's research will focus on the vulnerabilities exposed within our public health and healthcare delivery systems during the outbreak of COVID-19 and managing the unprecedented volume of new patients, while trying to contain the spread.
Currently, the surge of COVID cases and hospitalizations have stressed health care systems to and sometimes beyond their capacity. To understand the way Healthcare Information Technology (HIT) supports the hospital's response, Dr. Kaufman will elucidate the workflow, usability, and interoperability barriers. This will inform the development of essential HIT tools to enable a more robust hospital pandemic response and cognitive support for the decision-making processes.
The proposed project will examine the emergency management response and resilience to the novel COVID-19 virus for an academic medical center (Downstate Health Sciences University) as our community experienced a severe outbreak during the first phase of this pandemic. Dr. Kaufman's proposal offers much-needed insights into a previously opaque but mission-critical emergency responsive workflow. The research could yield innovative solutions for improving emergency preparedness response for the local community and beyond.
A respected researcher, Dr. Kaufman's work has appeared in more than 150 publications and has been funded by the National Institutes of Health to conduct research pertaining to health literacy and eHealth literacy. Since 1994, he has been involved in several human-computer interaction projects pertaining to the evaluation of electronic health records, computer-provider order entry systems, language-learning systems for medical professionals, and a large-scale telemedicine system for patients with diabetes. He has extensive experience conducting cognitive research in relation to informatics initiatives and evaluating a wide range of health information technologies developed for clinicians, patients, and health consumers. 
Awards like Dr. Kaufman's recent awards and the grant awarded to the Diagnostic Medical Imaging Program back in September of 2020 to study the effect of placenta location on fetal and maternal outcomes from the Society of Diagnostic Medical Sonography (SDMS) Foundation Research Grant Program, are the result of an intentional and systematic school-wide research capacity building effort led by Dean Allen Lewis, Ph.D., CRC.
CONGRATULATIONS, Dr. Kaufman! Thank you for your contributions to scientific research, and for continuing to drive the success and mission of SOHP. 
Medical Informatics Program Earns Top National Rankings!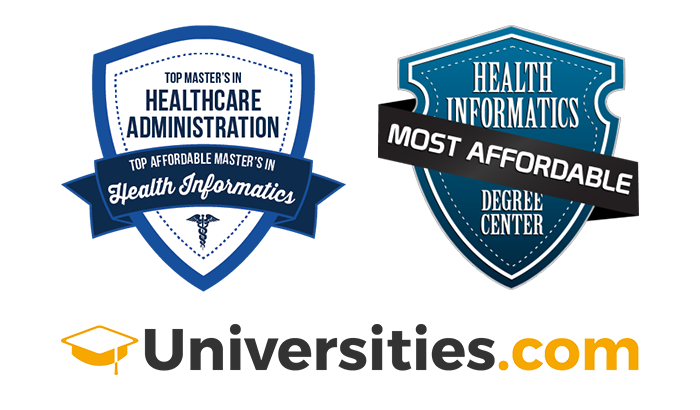 I'm proud to announce that the Medical Informatics (MI) Program in the School of Health Professions (SOHP) has earned competitive regional and national, "Top Program" rankings from three different leading sources—the Health Informatics Degree Center, Universities.com, and Top Master's in Healthcare Administration. Affordable tuition, dedicated faculty, a hands-on academic environment, flexible program offerings, and convenient location were cited amongst the reasons Downstate SOHP was a top choice for our students.
The Health Informatics Degree Center ranked Downstate's Medical Informatics program #1 amongst the top 20 most affordable master's degree programs in health informatics in the US. The ranking was based on education data from the National Center for Education Statistics (NCES). Universities.Com ranked Downstate's Medical Informatics program 5th amongst the best medical informatics colleges in New York in 2021. As their site notes, "Each school's ranking is based on the compilation of our data from reliable government sources, student surveys, college graduate interviews, and editorial review". Topping off their series of honors, Top Master's in Healthcare Administration ranked our Medical Informatics program 14th on their 2021 list for the 20 Best Health Informatics Master's Degree Programs based on an emphasis in healthcare, comprehensive curriculum, contemporary focus, and accreditation.
I'd like to thank Dean Allen Lewis, Ph.D., CRC and all of our dedicated and passionate faculty and staff in Medical Informatics Program for your tireless contributions that have added to the success of the MI Program, as well as the distinction of SOHP and our institution. I'd also like to extend a special thank you to Mohammad Faysel, PhD, FAMIA, Chair and Associate Professor of the Medical Informatics Program at SUNY Downstate Health Sciences University, for his leadership in driving the program's success.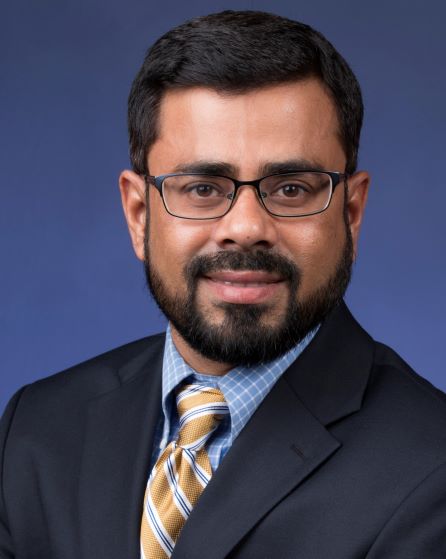 Dr. Faysel received his bachelor and master's degrees in computer science and his PhD in biomedical informatics. He has completed several NIH funded research training institutes in mobile health, global mobile health, and "Big Data" for computational medicine. Dr. Faysel's research interests include mobile health, using informatics tools to reduce healthcare disparities and large-scale clinical data analytics. He brings more than 15 years of experience in the academia in teaching graduate level informatics courses, informatics curriculum development and conducting research. As a recognition of his teaching, Dr. Faysel was awarded the 2019 SUNY Chancellor's Award of Excellence in Teaching.
Dr. Faysel was recently awarded the designation of Fellow of the American Medical Informatics Association (FAMIA, Class of 2021) as a recognition of his contribution to the field. He has also served as a reviewer of the American Medical Informatics Association (AMIA) Annual Symposium, Healthcare Information and Management Systems Society (HIMSS) Annual Conference, and International Medical Informatics Association (IMIA) World Congress, and several journals. Dr. Faysel is an active member of AMIA and HIMSS.