Faculty Spotlight
Dr. Brigitte Desport Accepted into NYSSSC Coaching Academy!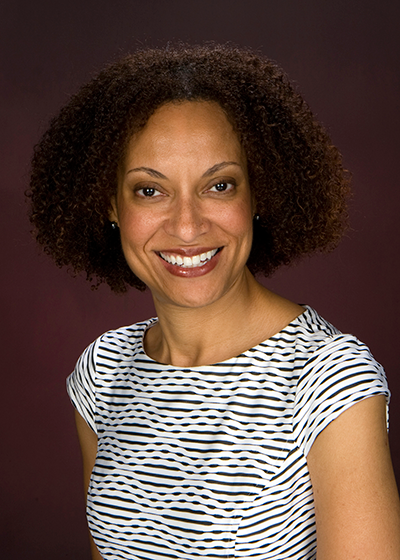 In exciting news, Brigitte Desport, DPS, OTR/L, BCP, ATP, Associate Dean for Strategic Initiatives and Associate Professor in the Occupational Therapy Program for the School of Health Professions (SOHP), was admitted into the NYS Student Success Center (NYSSSC) Coaching Academy's Spring 2021 Cohort! Admission into the Academy is a competitive honor with only 15 professionals from various institutions throughout the State selected annually. Dr. Desport will be provided additional training and support to effectively launch and lead comprehensive student success innovations right here at Downstate.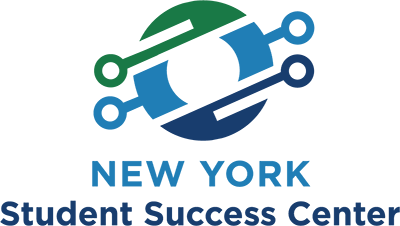 The NYSSSC, sponsored by SUNY in partnership with its community of stakeholders, was established to emphasize the importance and value of evidence-based practices in student development programming designed to drive academic and professional success. In support of its mission, the NYSSSC launched a Student Success Coaching Academy, which brings seasoned leaders in academia, like Dr. Desport, from New York State who have demonstrated a commitment to cultivating growth and advancement amongst New York State's higher-ed student population.
Dr. Desport and her fellow cohort members will work collaboratively to deliver on the NYSSC mission by building substantive student success reform capacity, innovation, and leadership across the state; supporting evidence-based strategies that support student success reforms at scale for all students; and identifying structural and cultural practices and policies that positively impact campus-based student success and support closing equity gaps."
CONGRATULATIONS on this wonderful achievement, Dr. Desport! Your work with the NYSSSC will be pivotal in supporting and advancing the scholarship and professional growth of our student body.
Dr. Michael A. Joseph Bids Downstate Adieu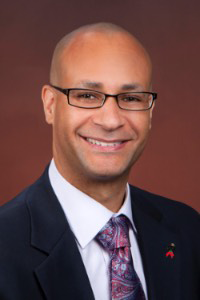 I write today to share the bittersweet news that Michael A. Joseph, PhD, MPH, Vice Dean for Academic and Student Affairs and Associate Professor of Epidemiology for the School of Public Health (SPH), is leaving Downstate to serve as Vice Dean for Education at the Columbia University's Mailman School of Public Health. 
Dr. Joseph has served as an invaluable educator and mentor—both within SPH and throughout Downstate—over the last 16 years. working to enhance the competitive edge of our academic programming, the exit opportunities of our student body, and the career development of junior faculty members.  His selfless and unflagging commitment to advancing our school and institution to new standards of excellence and innovation has been exemplary—earning him great respect from faculty, students, academic peer institutions, and community partners alike.  In addition to his current role, Dr. Joseph has served as Vice Chair of the Department of Epidemiology and Biostatics and Interim Chair of the Department of Environmental and Occupational Health Sciences, working to strengthen departmental leadership and streamline operational processes across the School of Public Health.
On January 7, 2019, Dr. Joseph was appointed as the Vice Dean for Academic and Student Affairs for SPH. Upon the appointment of SPH Dean Kitaw Demissie, M.D., Ph.D., he immediately stepped up as his right hand—working to provide critical insights into the lay of Downstate's land, and smoothly transitioning Dr. Demissie into his new role as Dean of SPH. 
During his two-year tenure as Vice Dean for Academic and Student Affairs, under his strategic guidance, SPH experienced significant growth in student enrollment tied to his intentional growth strategy that included the development of a strong recruitment and enrollment team.  As a direct result of his expertise, SPH successfully created articulation agreements with three New York colleges with significant minority and first-generation student populations: SUNY Westbury, Department of Public Health; Medgar Evers College, School of Science, Health and Technology and School of Business; and Brooklyn College, Department of Health and Nutrition Science.
Dr. Joseph's time at Downstate is marked by rare leadership. He is one of those few that understands that in order to lead a body to new heights, you must stand with them, not apart or above. In every position, he rallied various SPH teams together—bringing the same approachable energy, enthusiasm, respect, and encouraging stewardship to every challenge. For many SPH students, Dr. Joseph's presence ignited and fueled their motivation to achieve their maximum potential—enhancing student retention rates and contributing significantly to our primary mission—to diversify the next generation of public health leaders. 
It is always a sad day when you must bid a revered colleague farewell.  That said, Dr. Joseph's departure is a testament to the quality and distinction of our faculty. When our leadership move into new roles that advance their careers, it speaks greatly to the professional experience and foundation they developed at Downstate. 
Dr. Joseph will continue in his role as Vice Dean at Downstate until February 1st, 2021, and his new appointment will take effect on March 1st, 2021. Please join me in congratulating Dr. Joseph, and wishing him much success and happiness in his new role.