Department of Health Policy and Management (HPMG)
Welcome Message from the Department Chair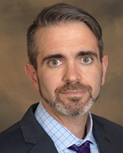 Welcome to Health Policy and Management Department,
Our healthcare systems face unprecedented challenges as we continue to grapple with two pandemics converging: COVID-19 and the reckoning with racial injustice. Now perhaps more than ever, a diverse and interdisciplinary workforce is needed to respond to these challenges. In response, our Health Policy and Management (HPMG) Department provides a world-class training program to equip the next generation of healthcare leaders with the skills necessary to bring evidence-informed and community-engaged solutions to our healthcare systems. Whether in scholarship, teaching, or service, our department is grounded in a shared commitment to advance social justice.
Our department currently offers a MPH degree in HPMG. Students in this program are equipped with the skills needed to develop and implement healthcare policies, conduct policy analyses, and work in governmental, healthcare, and public health sectors. In the HPMG concentration, coursework is designed to provide the foundational skills necessary for students to engage the scientific evidence and expertise required to develop, implement, and improve health policies and management strategies. By doing so, our HPMG concentration equips students to create and advocate for evidence-informed policies.
Our department is also in a growth phase, evolving to meet the challenges that confront our nation's healthcare systems. Our department will launch the MPH Concentration in Healthcare Administration in Fall 2022. The concentration will provide the training required for students to lead and manage healthcare organizations to success in this time of extraordinary change. Our coursework will build upon generalized business management strategies while customizing this material to the distinct culture and challenges that confront healthcare systems.
Our faculty is nationally prominent in three arenas: health policy, system-level interventions, and healthcare management. Drawn from across the Downstate Health Sciences University, our interdisciplinary faculty bring expertise in health services research, political science, medical sociology, and healthcare management. Our faculty routinely engage patients, providers, and policymakers as partners in the planning, implementation, dissemination, and translation of research studies. Our faculty's scholarship has received the support of the Patient-Centered Outcomes Research Institute (PCORI), National Institute of Mental Health (NIMH), Agency for Healthcare Research and Quality (AHRQ), W.T. Grant Foundation, among others. Faculty in our department are also national leaders in healthcare administration and management. Therefore, our interdisciplinary faculty bring expertise and experiences both as researchers and practitioners into the classroom.
HPMG notably reflects the values of our School of Public Health and the SUNY Downstate community more broadly. We are deeply committed to building the partnerships necessary to move evidence into action in efforts to promote health equity. We aspire for the work of our faculty, staff, and students to bring innovative and evidence-informed solutions to our communities here in Brooklyn and beyond.
Sincerely,
Thomas I. Mackie, PhD, MPH
Faculty
Our faculty members actively participate in the study and improvement of the public health and healthcare systems through work with our students, fellow faculty of the Downstate Schools, community organizations, and public advocates.
Full-Time Faculty
Student Project Examples
Barriers Children of Low SES Face in the Battle of Childhood Obesity
An Economic Analysis of National Critical Care Costs: 2011 - 2016 and Beyond
Mental Health Inequities and Cultural Barriers to Care for American Arab, Middle Eastern Muslim and South Asian (AMEMSA) Refugee and Immigrant Populations
Assessment of Oral Health in Older Adults with Dementia
Disparities in Transgender and Non-Binary Care
The Future of Nicotine Delivery Systems
Affordable Care Act – Latin American Immigrants
Social Media and Its Impact on Adolescent Mental Health