Student Occupational Therapy Association (SOTA)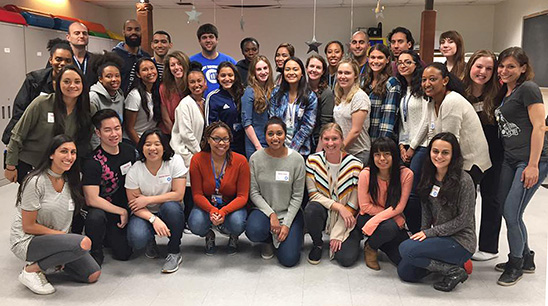 Student Occupational Therapy Association (SOTA)
SUNY Downstate's Student Occupational Therapy Association is dedicated to serving the OT student body by running a variety of events throughout the year that are educational, extracurricular, and benefit the community. The student led organization is also responsible for fostering professional advocacy and learning experiences through the development of new initiatives that focus on professional networking and mentorship. The SOTA at SUNY Downstate is a dynamic opportunity for students to experience constructive teamwork, develop leadership skills and build on a sense of community. Prof. Vikram Pagpatan M.S, OTR/L, ATP is the current faculty adviser. Events include but are not limited to:
New Student Orientation
Winter Holiday Party
Occupational Therapy Month in April
Backpack Awareness Day
Autism Fair
Disabilities in Medicine Week
Annual participation in the New York State Occupational Therapy Association's Lobby Day
American Occupational Therapy Association Capitol Hill Day
Triwall Project at Brooklyn UCP
Fundraising to support AOTA conference representative
National Alliance for Mental Illness annual NAMIWALK
Studying and reaching out to the community.
Pi Theta Epsilon, National Honor Society, Alpha KAPPA chapter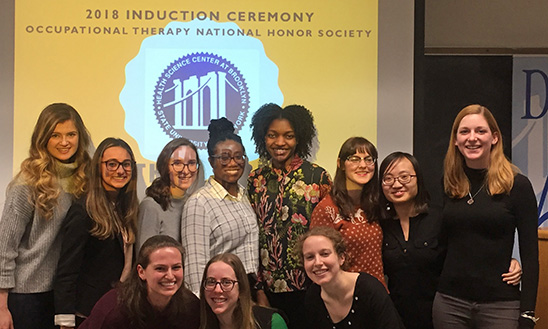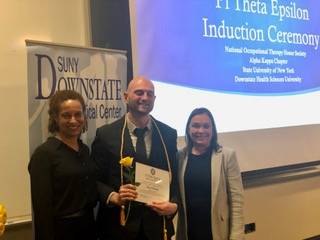 Each year, we induct students from our graduating class into the Alpha KAPPA chapter of Pi Theta Epsilon, the national honor society for the occupational therapy profession. pithetaepsilon
These students, who represent a wide range of undergraduate and professional backgrounds, have achieved academic excellence and made significant contributions through volunteer activities. They receive certificates and will wear the Pi Theta Epsilon honor cords at graduation.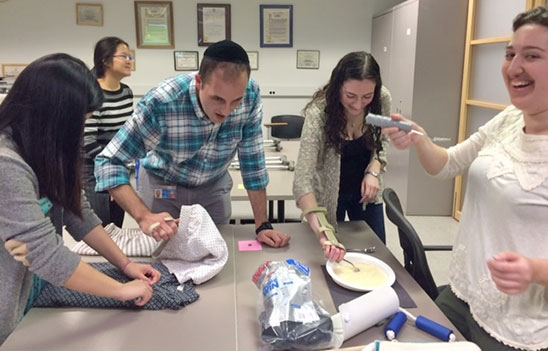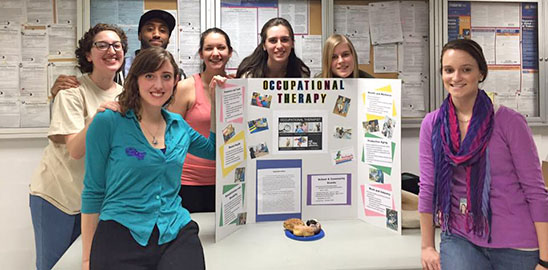 Coalition for Occupational Therapy Advocates for Diversity (COTAD) chapter @ SUNY Downstate!
The Coalition of Occupational Therapy Advocates for Diversity (COTAD) formed in 2014 through a collaboration that occurred between members of the AOTA Emerging Leaders Development Program. COTAD has grown tremendously since its early days and has added individuals to its Executive Board and general membership. Now established as a non-profit organization, COTAD operates as group of individuals from across the United States all working towards a common goal of promoting diversity and inclusion within the occupational therapy workforce and increase the ability to occupational therapy practitioners to serve an increasingly diverse population.
The COTAD chapter at SUNY Downstate is an active student organization that is focused on bridging the values of advocacy and professionalism through increasing awareness on the importance of culture and diversity within the occupational therapy profession. The COTAD chapter at SUNY Downstate is proudly student developed, student led, student implemented and student driven with a strong component of teamwork, leadership and fostering professional values as its foundational structure. The chapter is currently overseen by Prof. Vikram Pagpatan M.S, OTR/L, ATP as the faculty adviser.
For more information on this national organization, please visit the link below: