Why Study Biomedical Engineering?
With a Ph.D. in biomedical engineering, you'll lead efforts to create new materials, therapeutics, biosensors and neurotransmitters. You'll develop prosthetics, use manmade chemistry to trigger the immune system, or use wireless technology to overcome spinal injuries.
Why Study Biomedical Engineering at SUNY Downstate?
As a biomedical engineering student, you'll tap the power of both Polytechnic University and SUNY Downstate. You'll take engineering classes at Polytechnic, ranked among the nation's 10 best doctoral programs by the American Society of Engineering Education. And you'll take core biomedical science classes at Downstate, where you'll enjoy the resources of Brooklyn's only academic medical center.
In addition to integrating coursework across academic boundaries, we also integrate academic levels. It's an approach that means you'll work not just with other students, but also postdoctoral researchers, residents and faculty. So a class such as Principles of Biological Systems is taught by surgeons, who share clinical problems that call for engineering solutions.
What You Will Learn
Gain advanced academic training in engineering, basic sciences and medicine. Initial coursework covers chemical and electrical engineering and computer and biomedical science. Other classes depend on your chosen concentration.
Up to half of BME graduates take jobs in industry. That's why we encourage you to earn industrial experience by completing a lab rotation at Downstate's Advanced Biotechnology Park, or Polytechnic's Center for Biocatalysis and Bioprocessing of Macromolecules.
Biomedical engineering melds commercial innovation with cutting-edge medical science. Courses in technology management and entrepreneurship, taught by patent lawyers, technology transfer specialists and ethicists, prepare you for challenges you may encounter.
---
Careers & Outcomes
Graduates of Downstate's biomedical engineering program are prepared to enter the world of academic science, leading laboratories performing at the highest level. Typically, graduates become post-doctoral fellows upon graduation; ultimately, they find opportunities in every corner of the science world, including lab work, consulting, teaching or entrepreneurship.
Employers
Columbia University
Yale University
UCLA
Harvard University
Rockefeller Institute
Biomaterials and Polymer Therapeutics
Develop new biomaterials and structures that lead to advances in biosensors, drug-delivery systems, bone screws and more.
Bioimaging and Neuroengineering
Build on Polytechnic's strengths in wireless technology to make gains in neurorobotics, spatial learning and computational neuroscience.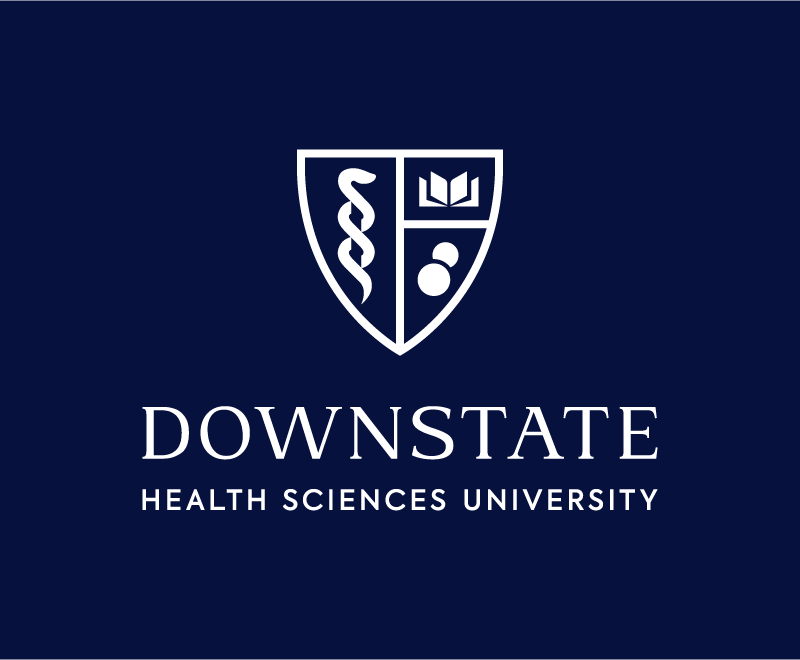 Meet Our Faculty
SUNY Downstate's biomedical engineering program prepares you to enter academia or commercial science. Our faculty have feet in both those worlds, also. Whether you conduct research in an academic or industrial setting, our faculty are expert mentors who provide individual guidance.
Walk in hallowed footsteps.
In 1998, Dr. Robert F. Furchgott won the Nobel Prize in Physiology or Medicine for his work with nitric oxide. Our researchers also developed the first heart-lung machine and produced the first human images using an MRI.
Breakthrough-ready labs.
Our Morse Institute for Molecular Biology and Genetics has all the tools you'll need to conduct DNA synthesis and other basic procedures. Downstate's overall research funding is more than $55 million, placing us among SUNY's top five.
Downstate opens doors.
BME grads are ready to pursue opportunities in both academia and private enterprise. You can gain commercial lab experience in our BioBAT incubator, where tenants drew nearly $330 million in grants last year.
Additional Information
Focus on research, not finances. Entering, full-time Ph.D. students receive full scholarships and stipends.