Lab Faculty and Staff

Chongmin Huan MD, PhD. Director of Surgery Basic Science Research, Assistant Professor, Department of Surgery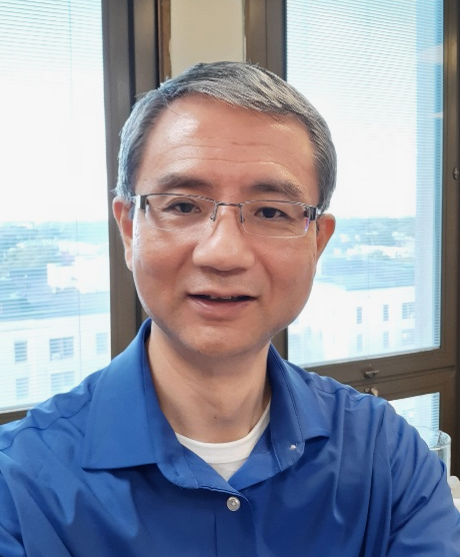 Bio: Dr. Huan received his MD in 1991 from Shanghai Jiao Tong University School of Medicine and his PhD in 2006 from SUNY Downstate Health Sciences University. During his PhD training, he studied the role of TFE3 and TFEB transcription factors in the regulation of T cell and B cell functions in the germinal centers. After completion of his PhD training, he was appointed as a Research Scientist to run Downstate transgenic facility. In 2008, he became an assistant professor and Director of Surgery Research to lead surgery resident research training and to mentor PhD students' thesis studies at SUNY Downstate.
Research Focus: Dr. Huan currently focuses on the mechanisms in the body that prevent or protect against the pathogenesis in lupus disease and acute pancreatitis. He and his research team use genetically modified mouse models and human samples to study how B cell tolerance prevents lupus autoimmunity and how unfolded protein response relieves acinar cell injury in acute pancreatitis. They have reported that SMS2, a lipid enzyme, is highly upregulated to induce apoptosis in autoreactive germinal center B cells. SMS2 deficiency results in a lupus-like disease in mice, and patients with lupus have significantly reduced SMS2 expression in their B cells. In addition, they have shown that ATF6-regulated unfolded protein response reduces inflammatory injury in mouse acute pancreatitis.
Active Projects:
Effects of Hydroxychloroquine on germinal center B cell tolerance.
Effects of dysregulation of X chromosome inactivation on germinal center B cell tolerance
Protective role of ATF-regulated UPR in acute pancreatitis
---
Sailee Chavan. PhD Student – Molecular and Cellular Biology (3rd year), School of Graduate Studies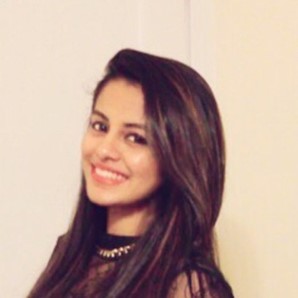 Bio: Sailee is a 3rd year PhD student pursuing her thesis research in the field of Immunology under the mentorship of Dr Chongmin Huan MD,. PhD. Sailee received her B.Sc and M.Sc in Biotechnology from University of Mumbai, India. She graduated with her master's degree in Pharmaceutical and Biological Biotechnology from St John's University, New York. Before starting her PhD journey, Sailee worked as a Research Associate specializing in Generation of genetically engineered mouse models (GEMMs) using RNAi and CRISPR-Cas9 gene editing technologies for 3 years at Mirimus, Inc, a biotech start-up at SUNY Downstate Incubator.
Research focus: Sailee aspires to apply the knowledge and expertise gained during her PhD training in shaping investment strategies to help support and propagate cutting-edge research in the field of Immunotherapeutics. Sailee's PhD thesis focuses on determining the role of Sphingomyelin Synthase 2 (SMS2)-regulated germinal center (GC) B cell tolerance in Systemic Lupus Erythematous (SLE), and understanding the therapeutic mechanism of antimalarial agents such as hydroxychloroquine, which may help improve the treatment of SLE.
Active Projects:
Effects of Hydroxychloroquine on B cell tolerance in Systemic Lupus Erythematous treatment.
---
Shreya Desikan. MD/PhD Student (G1)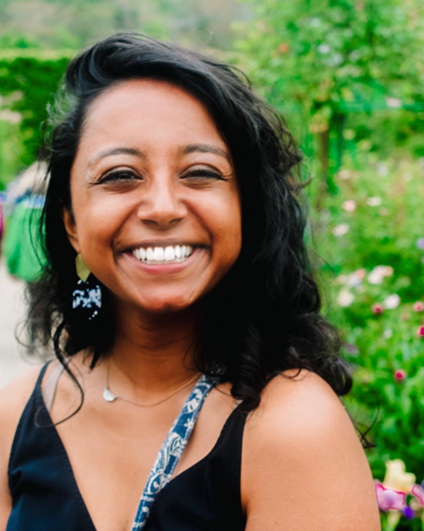 Bio: Shreya is a 3rd year MD/PhD student (G1) at SUNY Downstate and is an aspiring OB/GYN with basic science interests in Immunology. Shreya graduated with her B.S. from Carnegie Mellon University in Pittsburgh, PA in 2018. She has been doing basic science research for the last 10 years, working at Regeneron Pharmaceuticals, Carnegie Mellon University, and the Children's Hospital of Pittsburgh.
Research Focus: Shreya's thesis work is focused on understanding mechanisms of B cell autoimmunity in Systemic Lupus Erythematosus. Like other members of the lab, Shreya's projects are based on the novel discovery by our group that Sphingomyelin Synthase 2 (SMS2) is a critical regulator of B cell tolerance in the Germinal Center, and she is now investigating if SMS2 regulation is related to dysregulation of X Chromosome Inactivation in lupus. By exploring if persistence of autoreactive B cells in the Germinal Center is related to dysregulation of XCI, she hopes to elucidate a piece of female bias in lupus disease.
In addition, Shreya is also exploring potential immunologic roles of other Sphingomyelin Synthases.
Active Projects:
Impaired Germinal Center B Cell Tolerance by Dysregulation of X Chromosome Inactivation in Systemic Lupus Erythematosus