Fostering an Exemplary Learning Environment
For students in the College of Medicine, the clinical learning environment sets the stage and the standards for you to become tomorrow's exemplary physicians. SUNY Downstate's College of Medicine strives to provide a positive, inclusive environment that is conducive to teaching and learning and embodies the core values of excellence, respect, integrity, diversity, inclusivity and cooperation. All members of the College of Medicine community – resident trainees, faculty, staff and students – all work together to uphold the domain of professionalism.
Professionalism encompasses a number of virtues expressed in the following attitudes:
Excellence: a desire to maintain a standard of knowledge and competence that exceeds ordinary expectations, and includes a commitment to lifelong learning.
Altruism: readiness to place the interests of others above one's own.
Compassion: empathy combined with a desire to correct the cause of the problem.
Duty: preparedness to behave conscientiously or reliably and responsibly with respect to rules and schedules.
Accountability: accepting responsibility for one's behavior toward patients, colleagues, students, faculty, residents, the profession, and the public.
Honor and Integrity: "honor" is the consistent regard for the highest standards of behavior and "integrity" is the refusal to violate the code of professionalism. Possessing honor and integrity implies being fair, being truthful, keeping one's word, meeting commitments and being straightforward. In addition to personally upholding these standards, physicians, faculty, students, administrators and staff are obligated to encourage professionalism on the part of one's colleagues and report lapses in professional conduct on the part of others. Honesty and integrity in research, patient care, educational programs and community engagement hold the highest priority.
Respect: readiness to treat others – including patients, residents, colleagues, staff and faculty – with consideration for their rights and interests.
Policy Links
The Ombudsperson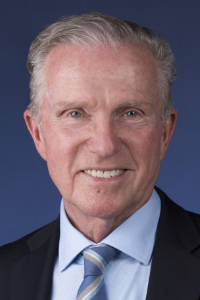 The Ombudsperson is a resource for medical students in resolving conflicts, disputes or complaints. The Ombudsperson Office provides an objective third party to report complaints such as unprofessional behavior, abuse or harassment of a verbal, physical or sexual nature or other behaviors. The Ombudsperson is independent, neutral and works toward resolution of work-related conflicts, and advocates for fair treatment and process. The Ombudsperson listens with objectivity and provides a private resource about any concern related to the learning environment at the College of Medicine.
---
Kudos/Concerns Medical Student Portal
The Kudos/Concerns medical student portal is a mechanism through which both highly desirable behavior as well as concerning behavior on the part of student peers, residents, fellows, faculty, and staff can be reported by the students of the College of Medicine. The reporting of positive and negative experiences contributes to building a more positive and inclusive learning culture and a kinder, safer health care environment. The Kudos/Concerns medical student portal will help monitor our learning environment to enhance positive and mitigate negative influences on professionalism - and correct any violations.
When submitting a "Kudos" or reporting any "Concerns" about unprofessional behavior or mistreatment, a medical student can choose to file confidentially or anonymously.
LEC Rapid Response Team
Every report submitted to the Kudos and Concerns portal is reviewed by the members of the Learning Environment Committee (LEC) Rapid Response Team and taken seriously. The Team triages all reports of inappropriate behaviors for an initial investigation, then determines the level of offense and the best course of action. This may include notifying the Student Affairs deans, Course or Clerkship Directors, hospital administration, and relevant faculty. Most concerns are resolved promptly, while others are more serious in nature and require a full investigation.
We want to hear from you...
Use this link to report exemplary behavior and to comment on person(s) that have demonstrated high standards of professionalism and created a learning environment that is professional, respectful, and intellectually stimulating.
Use this link to report breaches in professional behavior or incidents of student mistreatment, unprofessional behavior, or academic misconduct, witnessed or experienced.