SUNY Eye Institute – Saving Sight For All New Yorkers
Advancing Eye Research and Care in New York
Improving Sight Through Basic, Clinical and Translational Research
Through collaborative multidisciplinary research and state-of-the-art facilities, the SUNY Eye Institute (SEI) promotes pioneering basic and translational research at each of the five SUNY campuses that comprise the SEI institute. Started as an investigator-lead initiative in 2008, the SEI was formalized in July 2009 to address the critical eye care needs of New Yorkers. SEI projects include:
Augmenting basic, clinical and translational eye research and training
Supporting targeted faculty research with translational potential
Recruiting multidisciplinary faculty teams into eye research
Developing SEI inter-institutional training programs at the pre- and post-doctoral level
Developing the Empire Eye Scholar Program
Each of these projects draws on the combined strengths of the investigators across five campuses: SUNY Downstate, SUNY Buffalo, SUNY College of Optometry, SUNY Stony Brook, and SUNY Upstate Medical Center. Your donation to SEI Downstate will help support the groundbreaking research being performed at Downstate Medical Center and throughout the SUNY Eye Institute.
The SUNY Eye Institute will establish a series of core facilities to further its mission of translational research. Downstate Medical Center eye researchers will participate in all of these cores. Downstate – together with the other New York Metro area sites – will be the sponsoring facilities for:
The Clinical Trials/ Epidemiology Core
The Translational Research Core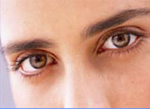 In addition, Downstate and its affiliated hospitals currently host the largest and one of the most sought after clinical ophthalmology residency training programs nationwide. Participation in the SEI will enrich both the residency program and the research experience of our residents.
At this time we are working to conquer glaucoma, agerelated macular degeneration, diabetic retinal vascular disease, and other ophthalmic diseases. We are deeply committed to providing the best possible care for our patients. With a patient population rich in cultural and racial diversity, this means understanding both the unique presentation of eye disease and the treatment parameters for all of our patients. Together, we can achieve these goals and more, but we need your help!
Medical research and translational breakthroughs require constant effort, and private donations play a progressively important role in this work. With increasing restrictions on federal and state budgets, we need your financial commitment to help advance eye and vision research to help create a brighter future for New Yorkers, for all of us.