School of Public Health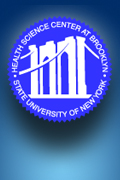 Leone Waltrous, MD, MPH
Assistant Professor
Department of Health Policy and Management
Tel: (347) 5572-1109 • Fax: (718) 270-2533
e-mail: leone.waltrous@downstate.edu
Academic Qualifications:
MD: Howard University
MPH: SUNY Downstate Medical Center: School of Public Health
Background and Expertise:
Leone Waltrous is a New York native. After graduating from Hunter College, she attended Howard University Medical School. Upon her graduation, she returned to New York to a residency program at the Kings County Hospital in Obstetrics, and Gynecology. She is board certified. In 1979 she assumed the position as the Assistant Director of Obstetrics and Gynecology at Kings County where it was her job to, not only care for patients, but also to train residents and students.
After leaving the County, she worked for both a private group, and as a fulltime hospital attending. She became president of both the Brooklyn Gynecologic Society, and the Medical Society of the County of Kings respectively.
She is a member of the Committee to Eliminate Healthcare Disparities, and enjoys speaking to schoolchildren about medicine as a career through her participation in the "Doctor's Back to School" Program.
After returning to SUNY-Downstate, while functioning as the Medical Director of the Obstetrical and Gynecologic Ambulatory Unit, she attended school, and received a Master of Public Health degree. She is presently teaching in the department.